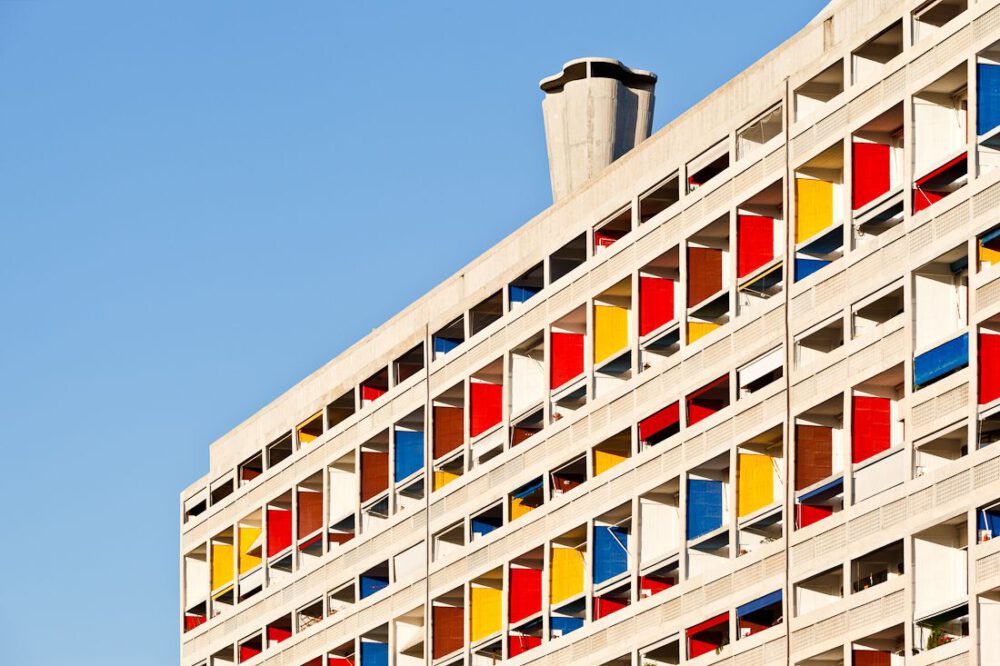 24.01.2022
Brand. Kiosk ❤️ the Radiant City
Characterized by the use of rough-cast concrete and colorful highlights, the Unité d'Habitation in Marseille was developed by Swiss-French architect Le Corbusier and completed in 1952. The massive structure comprises 337 apartments as well as a rooftop terrace and retail elements such as a hotel, restaurant, bakery or sports hall that are accessible to the residents and all connected through interior walkways, giving the building the name La Cité Radieuse, the radiant city.
The apartments inside this communal living unit lie on two floors each and stretch from one side of the building to the other, allowing for a lot of natural sun light. Equipped with a small balcony, built-in furniture and bespoke designed storage walls, the apartments make perfect use of the limited space. Le Corbusier's vision of the Unité d'Habitation serves as an innovative approach to urban densification that is still relevant today.
L'Unité d'Habitation served as a prototype for similar housing projects all over the world and is often considered to be the starting point for the brutalist design and architecture movement. Another high density housing complex by Le Corbusier, colloquially known as the Wohnmaschine (residential-machine), can be found in Berlin. In 2016, the Unité d'Habitation was declared a UNESCO World Heritage Site.