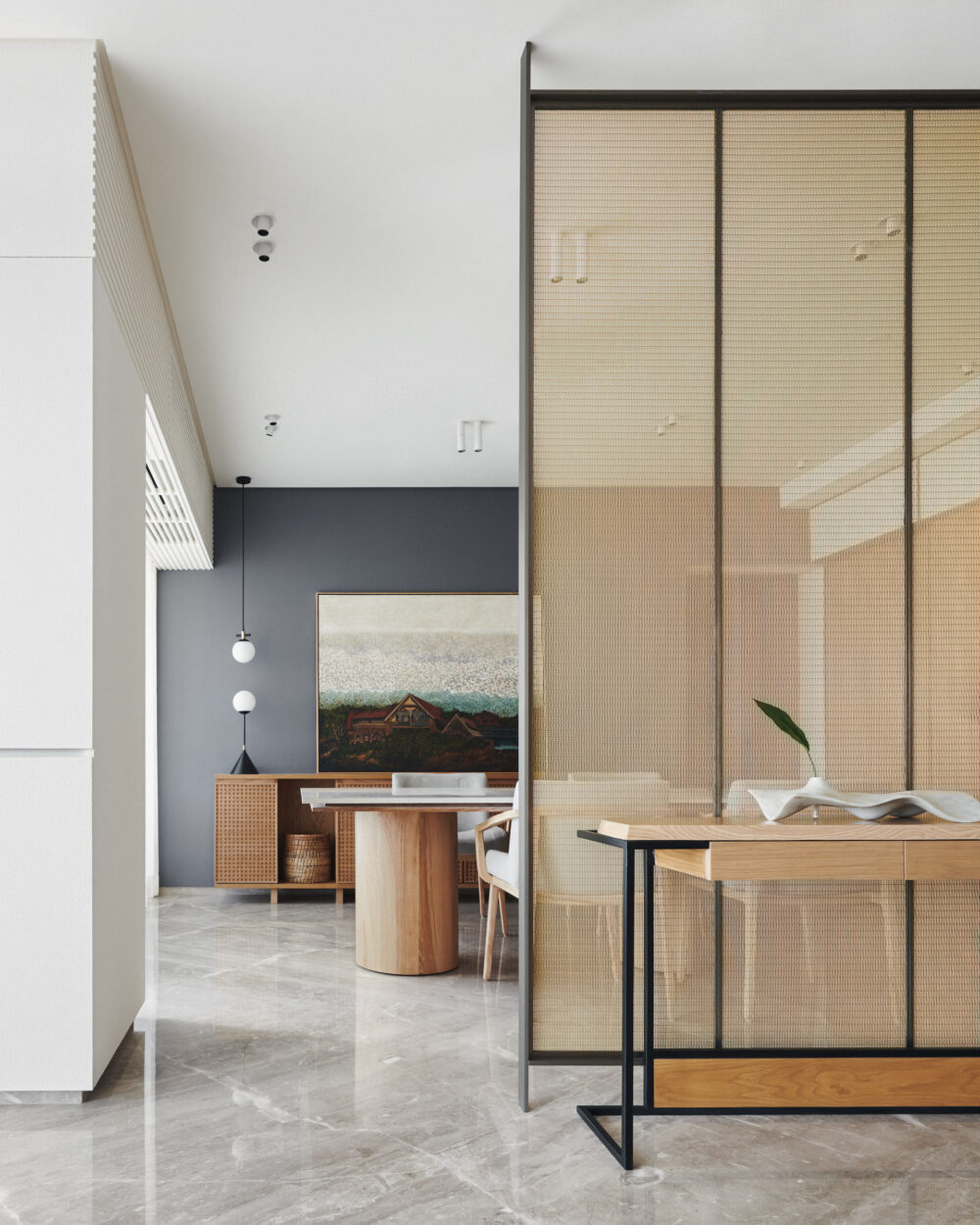 19.05.2023
A quiet retreat from Mumbai
Mumbai-based Studio UF+O completed a striking interior project for a family of 4 as a place of tranquility – Oak Home. The clients desired the home to be a quiet space to retreat to at the end of a hectic day, visually removed from the hustle and bustle of Mumbai. With Oak Home, STUDIO UF+O wanted to create an aesthetic of "quiet luxury" with the heavy regional stone material and wood being turned into something lightweight and discreet.
The rooms, designed with custom made furniture and sculptural objects in innovative shapes offer possibilities for individual contemplation. With the elegance of a muted color scheme and minimalistic design, Oak Home thus attempts to retreat from the fast movements, vibrant colors and loud sounds that constitute everyday life in Mumbai. The light-flooded atmosphere with clean lines and few colourful accents invites residents and visitors into a home of personal, spiritual and aesthetic tranquillity.
When planning Oak Home, STUDIO UF+O were working under the restrictions of the ancient Indian Vastu principles of building, that address a mindful and healthy living situation for the owners. As common in Indian architecture, they were given clear instructions – for example, where which room should be located and which direction the beds should be oriented in. Within these boundaries they managed to design Oak Home in a way that is bringing together tradition and innovation, respecting spiritual, contextual and functional conditions.
Images ©Suleiman Merchant