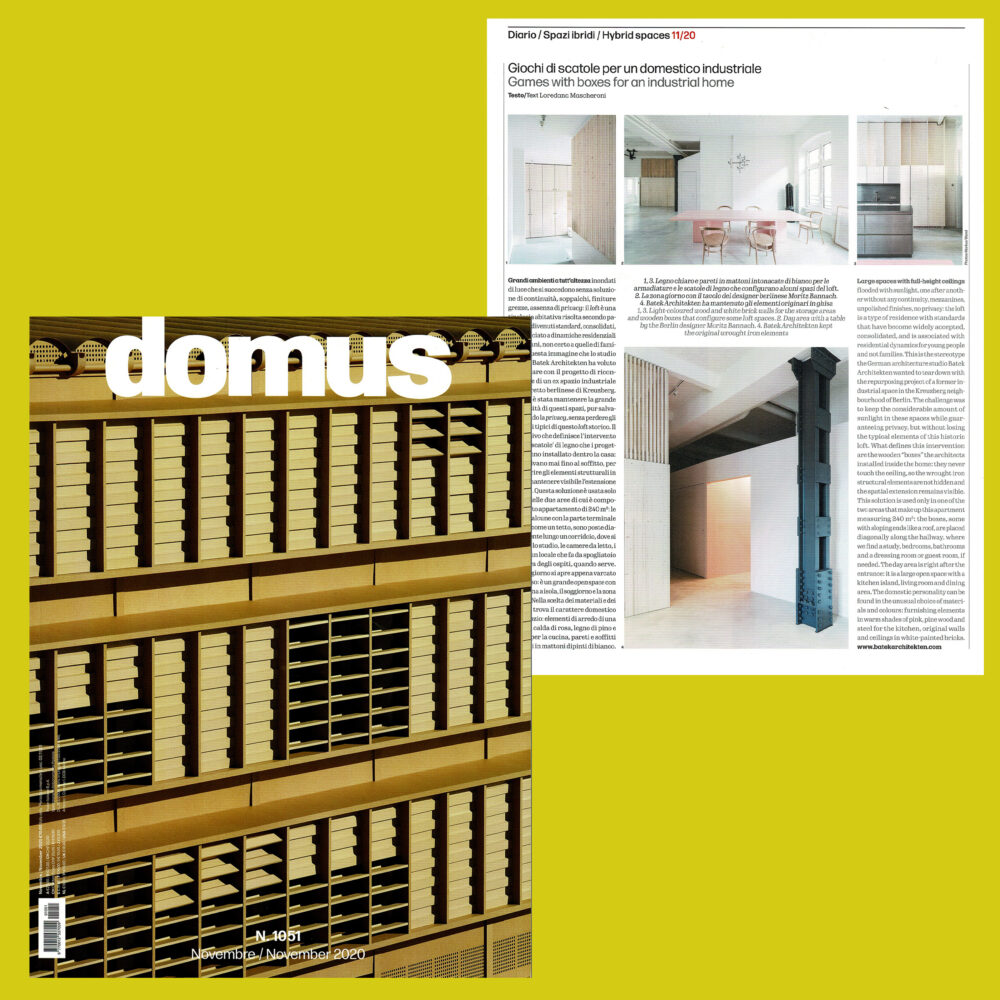 23.11.2020
BATEK ARCHITEKTEN in Domus Nr. 1051
We are very happy to see BATEK ARCHITEKTEN's project SCH52 featured on a whole page in Domus Nr. 1051.
With SCH52, the office has just completed the conversion of a former factory floor in Berlin into a loft apartment for a family of five.
What a great feature, thank you Domus!