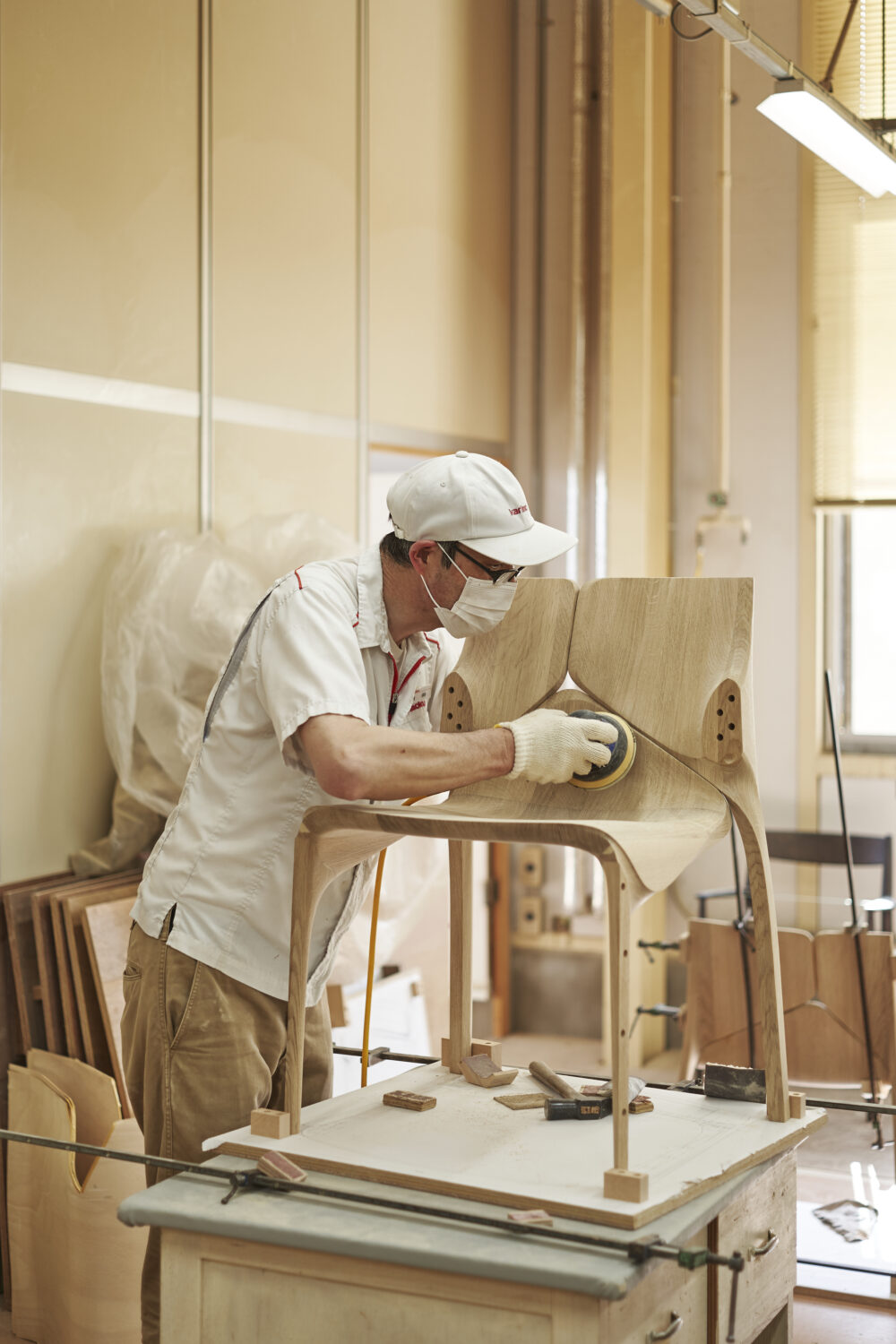 22.05.2023
Behind the Scenes of SEYUN
Karimoku Furniture and Zaha Hadid Design have developed SEYUN, a collection of furniture pieces that the two companies launched at Milan Design Week 2023. Comprising a chair, an armchair and a table in different dimensions, the unique pieces are composed as a series of conjoined asymmetrical surfaces. Blending traditional Japanese woodworking techniques with contemporary design, SEYUN's items are distinguished by the natural aesthetic of the material wood and the distinctive design idiom of Zaha Hadid.
For the production, Karimoku Furniture had to try out different methods on how to fit the wooden parts together to create both a light aesthetic and a stable frame for the star-shaped hole in the middle of the backrest. In the end they created a seemingly 'impossible' shape that combines Karimoku Furniture's refined production techniques with Zaha Hadid's innovative and abstract design language.
"We are particularly proud to translate Zaha Hadid's visionary design language into a complex and tactile piece of wooden furniture, proving our knowledge and skills acquired throughout Karimoku Furniture's history in craftsmanship." — Hiroshi Kato, Executive Vice President of Karimoku Furniture Inc.