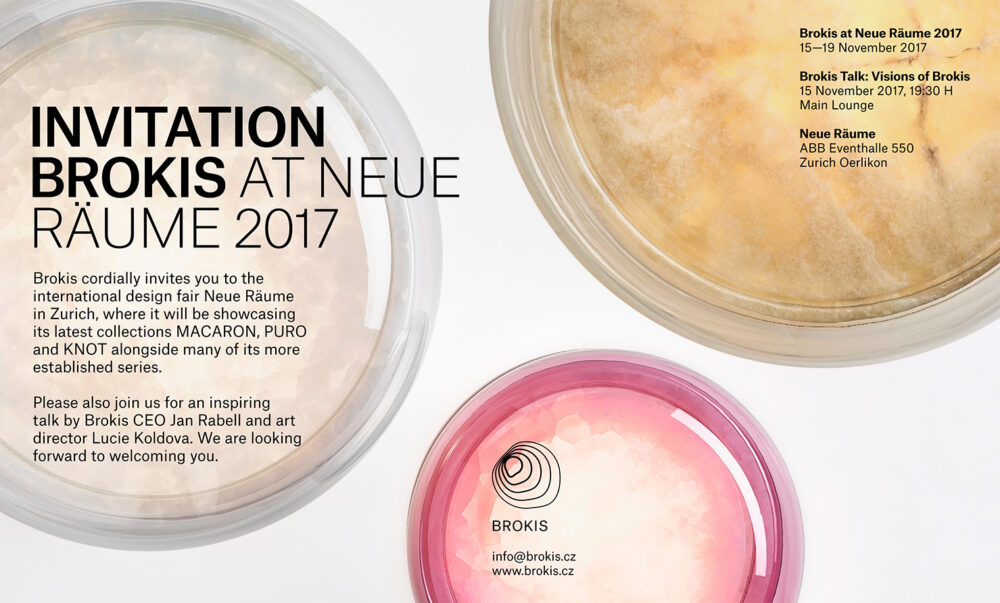 12.11.2017
BROKIS INVITES YOU TO NEUE RÄUME
Brokis, the leading Czech manufacturer of premium hand blown glass lighting, is showcasing its latest collections at the interiors fair Neue Räume in Zurich. The presentation, including the new table light Macaron, emphasises the refined nature of Brokis handblown glass objects and the harmonious interplay of both the brand's new and established collections.
Brokis Talk: Visions of Brokis
Jan Rabell, founder and managing director and Brokis art director Lucie Koldova, have been invited to talk at the event series at Neue Räume. In their presentation on Wednesday evening, they are sharing exclusive insights into the world of Brokis, the fascinating craftsmanship of their hand blown lights and present technical advancements in the premium lighting series of the Czech manufacturer.
Brokis Talk: Visions of Brokis
Wednesday, 15.11.2017
19:30 H
Main Lounge