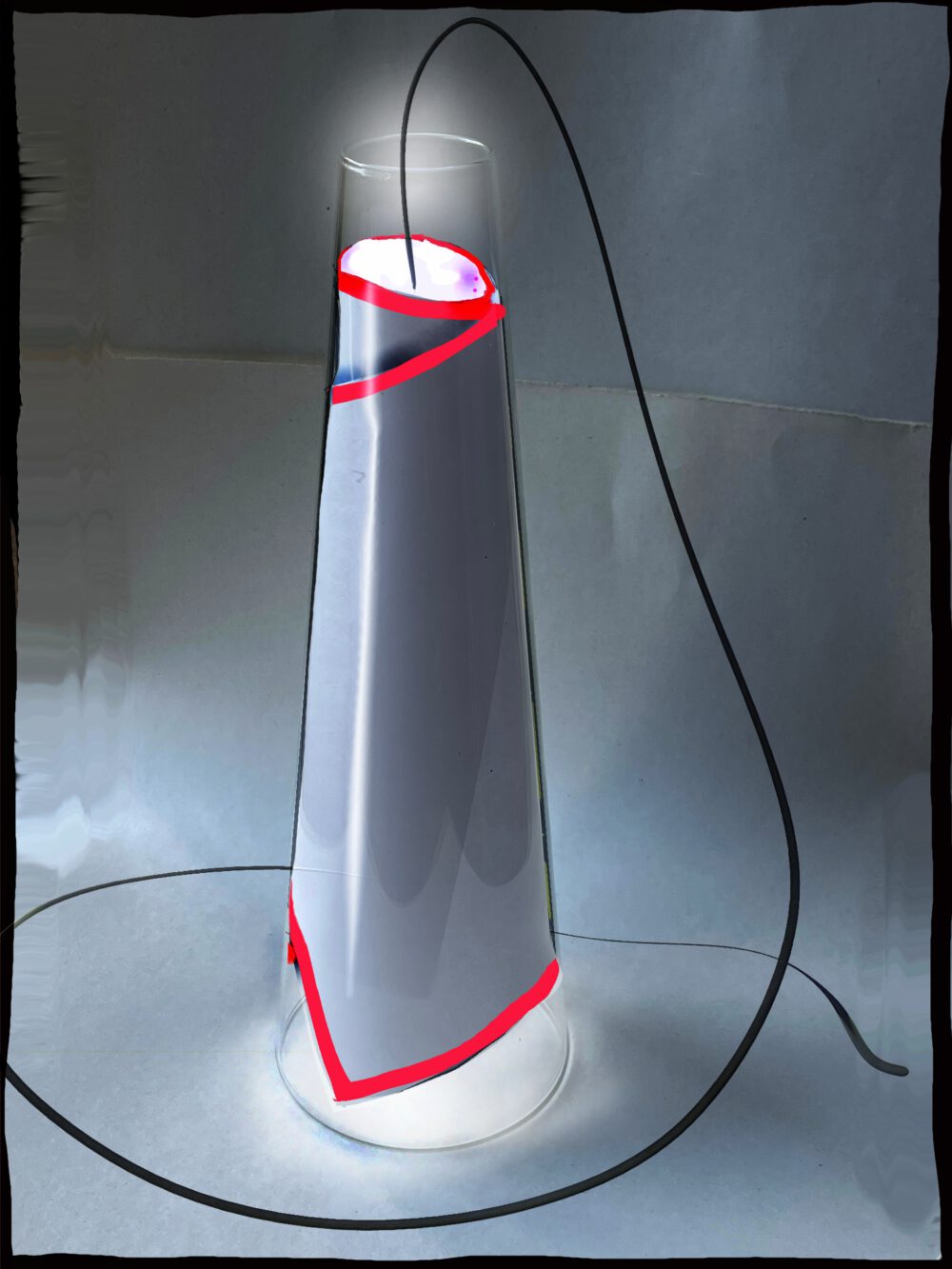 11.05.2023
From Start to Finish
At Milan Design Week 2023, the Italian lighting manufacturer Lodes introduced the new pendant light "Cono di Luce" and also announced its collaboration with the world-renowned artist and designer Ron Arad.
Known for his iconic industrial pieces that have won multiple awards, Ron Arad blends art, architecture and design, uncovering new realms in which objects break out of their typical typologies.
The starting point for the collaboration was the use of printed circuit board which Ron Arad translated into the main graphic motif for "Cono di Luce". Lodes was able to transfer the initial, intuitive sketch by Ron Arad into a real lighting object, finding a complex technical solution that fulfills all functions of a versatile light but also tells the story of the design concept and proce
"Sometimes you start with an idea and in the process of making it, you lose something. In this case, I don't think we lost anything. If anything, we gained something. I am very happy to see this and I am very happy that through the interesting journey that we had getting here. You can still look at the original sketches and compare it with the end product and think that it's the same," says Ron Arad.