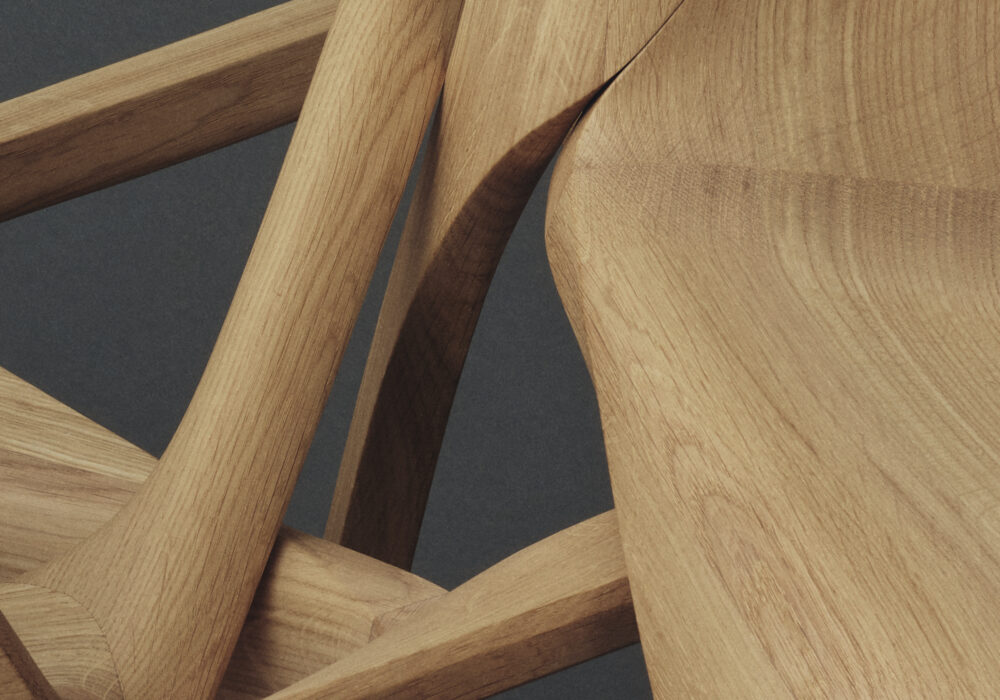 04.11.2021
Karimoku x Zaha Hadid Design
Karimoku Furniture Inc. and Zaha Hadid Design have announced their collaboration and the upcoming launch of the joint "SEYUN" Collection in spring 2022.
The exciting collaboration between Karimoku, Japan's leading wooden furniture manufacturer, and world renowned design studio Zaha Hadid Design combines the signature aesthetic of Zaha Hadid with Karimoku's uncompromising quality standards and extraordinary wooden craftsmanship.
We are thrilled to share with you a glimpse at the first piece of furniture of the "SEYUN" Collection – a prototype of a side chair that is currently on view in the exhibition at Karimoku Commons Tokyo. The "SEYUN" Collection will comprise amongst others  chairs, armchairs and tables designed by ZHD and crafted in wood by Karimoku Furniture. Stay tuned for more information on the collaboration and collection.