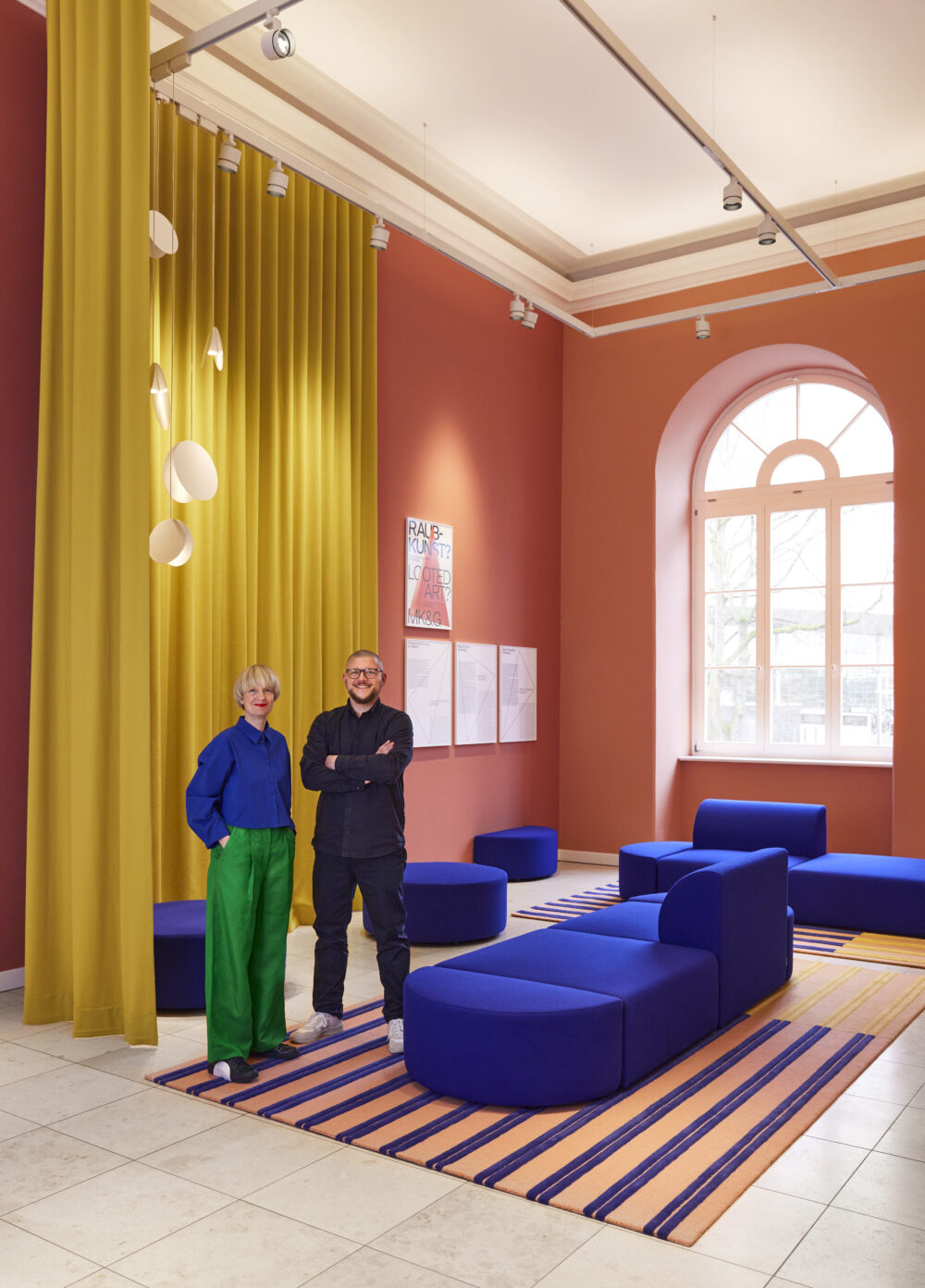 24.06.2023
A NEW WELCOME. STUDIO BESAU-MARGUERRE COMPLETE NEW FOYER AT MK&G
Care for some colour?
The Hamburg-based design studio Studio Besau Marguerre has completed the redesign and rebuilt of the reception area and visitor foyer at the
Museum für Kunst und Gewerbe
(MK&G) in Hamburg.
In order to create an open, spacious atmosphere and improve visitor flow, the reception area at MK&G has been reorganised, resulting in a clear and intuitive guidance system. One hallmark of the Hamburg based studio is the use of contrasting, bold colours. In this project, the colour scheme acts as a signage system for visitors, using three main tonal families – vibrant blue, bright yellow and four shades of terracotta.
Soft, warm materials such as wood and hand-tufted carpets add to the feel-good factor while new acoustic ceilings and wall panels improve the sound quality of the open space. Textile furniture, some of which was custom-made for the museum, help to further reduce reverberation.