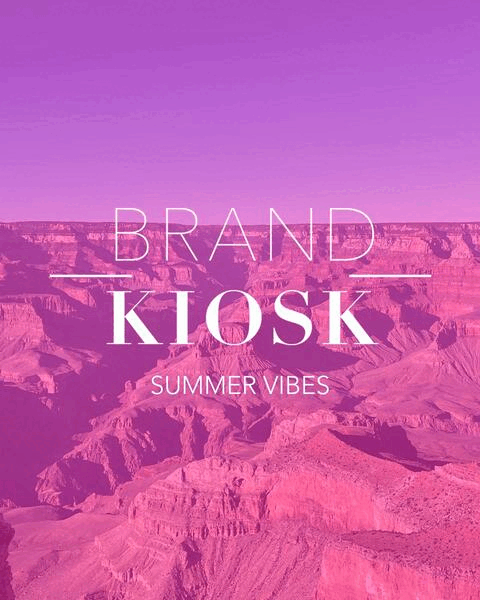 Brand. Kiosk - Summer Vibes
What a blast! As summer draws to a close, we thought we'd take a look back at our favourite places to eat, drink, swim, read and relax this year. Join us as we travel to the USA, Italy, France, Portugal and Greece.
The Greek coast is full of beautiful surprises, including this beauty! Chalkidiki in northern Greece is famous for its turquoise waters, dense pine forests, dreamy hotels, small coves with fish tavernas and cafes, beach bars, archaeological sites and traditional villages. Fried sardines and seafood are among the most popular dishes in Greece. Served with slices of lemon and, of course, cold beer! Loukoumas, the Greek doughnut, is a must-try summer dish, best enjoyed on the beach. The Greek islands and coastline hold a special place in our hearts.
Tucked away in the hinterland of Portugal's Extremadura lies this spring-fed river. Agroal is the perfect place to cool off when temperatures reach 40C+.
If you're looking for an active summer, check out the walking trails in the south of France. After enjoying the stunning views from the top of the mountain, you can cool off in the ice-cold springs.
When in doubt, head to Italy. Tucked away on the Adriatic coast, the town of Monopoli is one of the hidden gems of southern Italy. Take time to get lost and wander the picturesque narrow streets of Monopoli. For an extra dose of dolce vita, take your Vespa for a spin.
Our final journey takes us to the United States. Located in north-western Arizona, the Grand Canyon is widely regarded as one of the seven natural wonders of the world. With its colourful rock formations, breathtaking views and many hiking trails, it is one not to be missed.