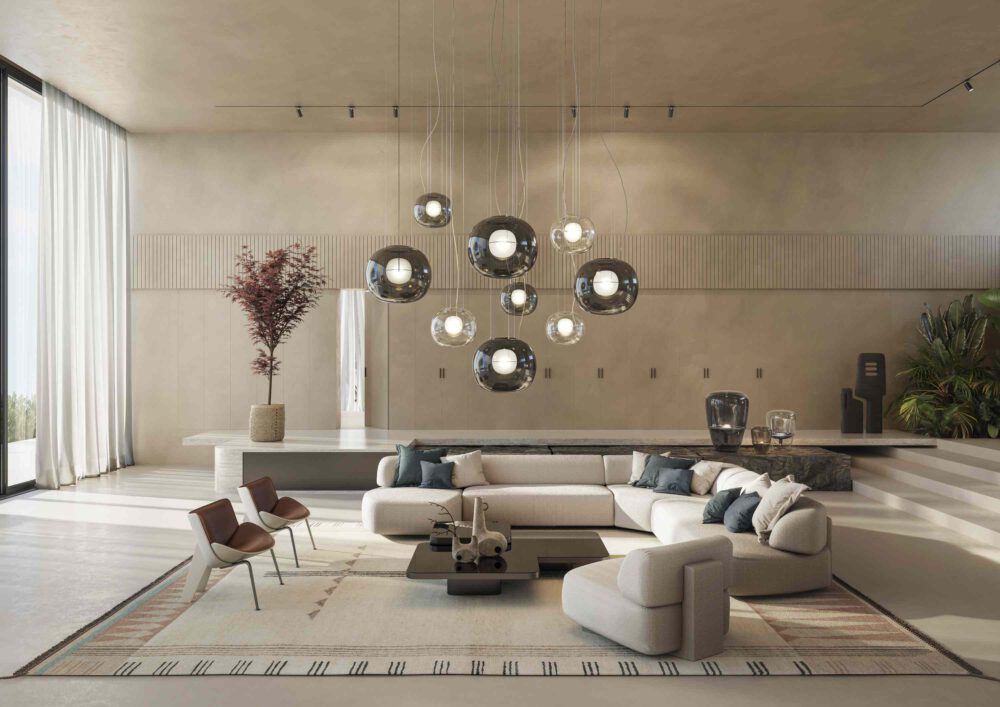 03.02.2021
THE BROKIS LIGHT EXPERIENCE: BROKIS PRESENTS VIRTUAL VILLA
In light of cancelled design fairs and events, the Czech premium lighting brand Brokis began looking for new forms to display their products and eventually introduced the Brokis Light Experience – a virtual villa showcasing the high-end Brokis collections in a unique, realistic setting.
The Brokis Light Experience offers architects, interior designers, and end customers the opportunity to view the iconic collections in a villa with elegant and timeless interiors that are not bound by the spatial constraints of a trade fair stand. The villa comprises 900 square meters across eight rooms and two outdoor terraces, providing detailed views of the different lighting compositions. The virtual experience also includes close-ups of individual lights, a summary of the most important product information as well as day and night time light conditions.
The Brokis villa fully explores the possibilities of a high-quality digital environment and will become a permanent fixture for Brokis' online portfolio.
You can access the villa via the following link: https://www.brokis.cz/villa-virtual-tour/