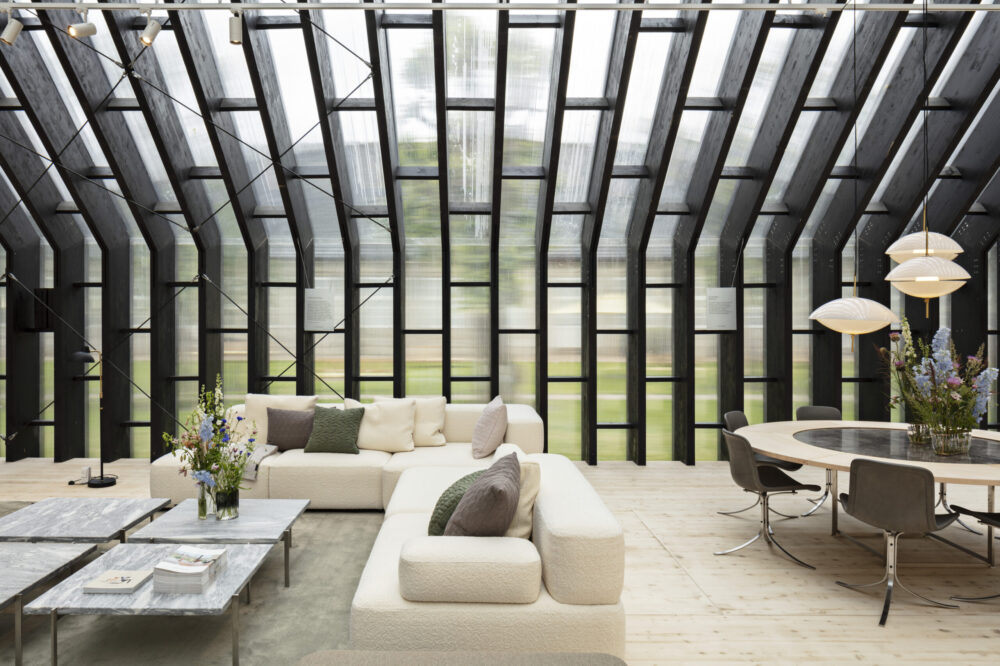 21.06.2022
THE FRITZ HANSEN PAVILION AT 3DAYSOFDESIGN
At this year's 3daysofdesign Fritz Hansen celebrated its 150th anniversary with an extraordinary installation. In collaboration with renowned architecture office Henning Larsen, Fritz Hansen build the Fritz Hansen Pavilion to celebrate the best of Danish design. The pavilion made of wood was located in the yard of Designmuseum Denmark's historic building during the event and throughout the summer.
The pavilion was born in line with the principles of circular design thinking. After 3daysofdesign, Designmuseum Denmark will use the space as a platform for workshops, school lectures and talks throughout the summer. Post-summer, all materials used in building the Pavilion will be re-used later in the reconstruction of the Fritz Hansen HQ.
During 3daysofdesign, Fritz Hansen introduced its Anniversary Collection and the PK0 A™ chair and PK60™ coffee table by Poul Kjærholm for the very first time. Released in specially curated and never-before-seen editions, the iconic designs combine the absolute best from our history using exclusive new materials. The curved PK0 A is a functional sculpture and a seminal piece of modern design history, while the previously unreleased PK60 takes its design cues from modern art and combines talented craftsmanship with innovation.