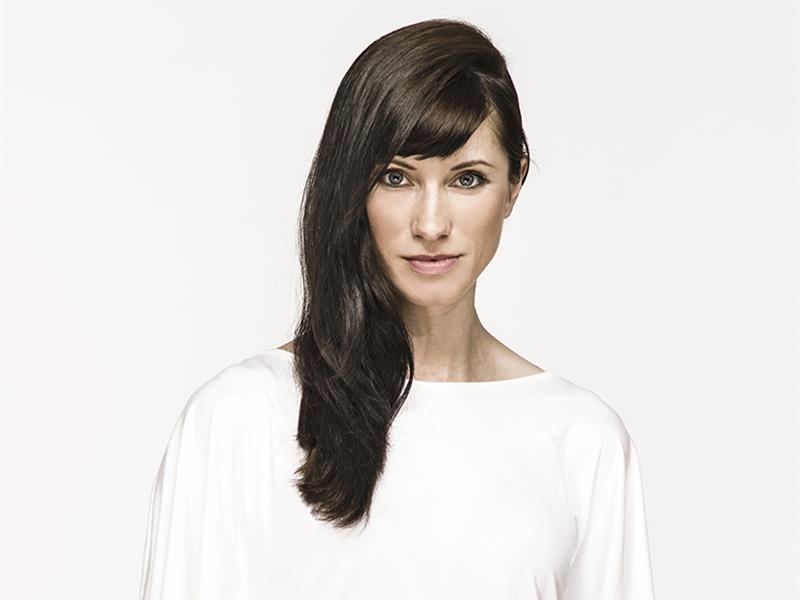 30.01.2017
Q&A with Brokis art director Lucie Koldova
Inspiring designer Lucie Koldova on her latest lighting series Puro, her close collaboration with Brokis and her fascination for working with the material glass.
What were the key ideas behind the design of your latest collection for Brokis, the Puro lighting series?
For some time, I have been playing with the idea to create a light that would combine two different ways of illumination. In my idea it was a graphical linear form of long lighting tubes made of glass, contrasting with a warm bottom incandenscent spotlight hidden in a metal cone. This contrast of the collection's design is also enhanced by the choice of timeless colours – black and white. The name Puro is derived from the appearance of the glass tubes looking similar to cigars; which actually means Puro when translated into Spanish.
How does Puro complement the rest of the Brokis collection?
When we first started to build the Brokis portfolio, I used to design glass pieces with generous dimensions, accompanied by noble materials. I combined glass with wood or turned metal, even with leather. Puro goes in the same direction, however, I also wanted to respond to the growing trend of big glass lighting installations. I wanted to create a versatile pendant light that completes the portfolio with my soft language but stays minimal in volume yet significant in the final effect.
What type of spaces do you see this piece of lighting being most suited for?
Puro was conceived as both, project and residential lighting which means it can be used in private domestic interiors as single or multiple units as well as in public areas in larger multiplied set ups. The collection enables application of various compositions and schemes. Foremost the Puro lights can be installed in restaurants and other public spaces, where the architect can play with horizontal and vertical lines to achieve light effects according to their own wishes and the particular spacial conditions.
Having designed the majority of the Brokis lighting collections and as the Art Director of the brand, how would you describe the Brokis design language?
Brokis stands for high quality glass and refined design. As a young brand Brokis quickly gained respect for its distinct language with clean, soft lines following one specific idea. A clear strength of the collection is the timeless aspect of its design, visible in the high-end character of form coupled with the noble combinations of materials
What fascinates you about working with the material glass?
I love creating glass sculptures in a space. I experiment with forms out of hand-crafted materials and the creation of volumes. I associate light with energy, warmth and vibration. Glass demonstrates a resilient material characterized by being strong and fragile at the same time. Somehow the material and its features feel very familiar to me. Knowing the process of melting sand into glass is particularly immersive. The glass blowing process is completely fascinating from start to finish. I feel blessed to be a part of the process.
Is the process of designing a glass object different from designing other objects? What are the challenges?
Sometimes the glass behaves its own way and I have to respect it and change the idea a bit. However, every now and then I try to let go of my need for control. Hand blown glass is a craftsmanship piece where every item is an original and that's definitely an important value. It is worth trying to find a compromise and to learn with the working process. It pushes me further with every new product.
As the Art Director of Brokis, how would you describe the design process in cooperation with Brokis?
I believe Brokis and I have a strong bond, which goes beyond the design work. We understand and respect each other. We share the same values. And this I see as an essential condition for a successful cooperation. The design development takes time and is a well thought-out process considering different perspectives and angles. However, when neccessary we move forward together vigorously to achieve what we aim for. We are also very careful when integrating new designs, with the aim to continue to enrich the portfolio of Brokis on a sustained basis.
What keeps you inspired in your work? Where do you draw your inspiration from?
This is always hard to say. The inspiration comes on a daily base, even though I tend to be inspired by eclectic principles which I observe all around me. Travelling or reading books is a fruitful ground for new inputs and ideas for me.