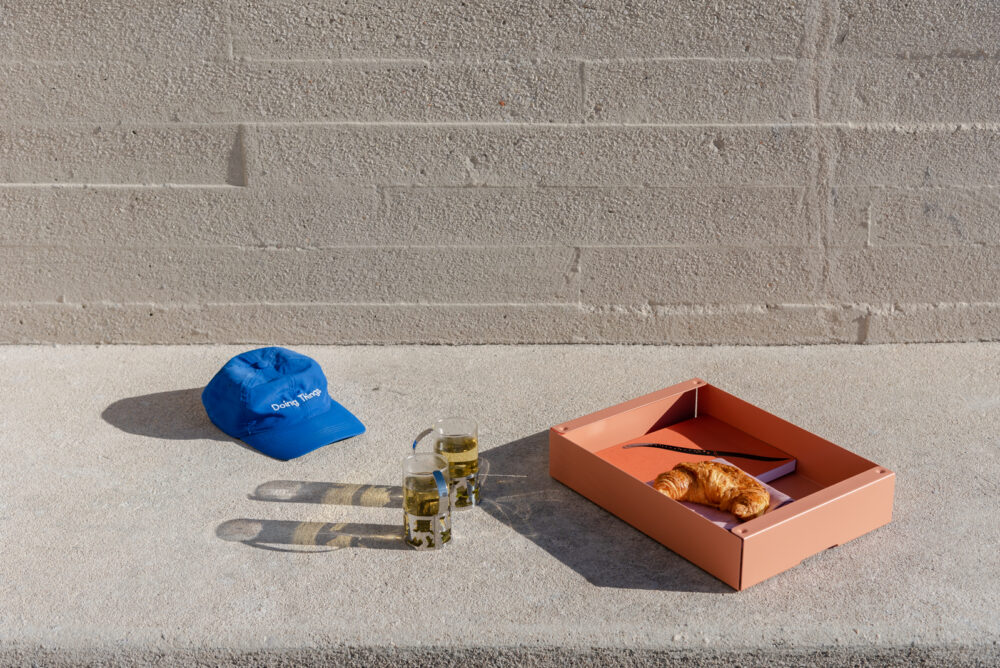 23.02.2022
STUDIO VISIT WITH DESIGN STUDIO CP — RV AT THE CORBUSIER HOUSE ABOUT THEIR NOVELTY KGT FOR UTIL
Opening their doors to their home and workplace at the modernist Unit d'Habitation by Le Corbusier in Marseille, Camille and Romain from Studio CP — RV talk about the process of developing the highly versatile KGT storage system for UTIL and give insights into how they work.
"We thought of a crate, the traditional industrial typology for transporting fruits and vegetables. A crate that is more suited for the private home and that would integrate with our own furniture."
The functional storage system KGT by Studio CP — RV offers a timeless solution for an ever-changing world, where the spaces we inhabit become more and more impermanent and smaller, making it elemental to organize cleverly. KGT is a simple container box that is portable by hand as well as stackable and can be hung on the wall as a shelf. Its simple lines and reduced look fit seamlessly in any interior, while the aluminium makes it reusable, durable as well as recyclable.
KGT was the internal code name for the project, phonetically it sounds like the
French word cagette (crate). CP — RV decided to keep it, as it is universal and can
be pronounced in most languages. Eventually, it is also a friendly reminder to only
Keep Good Things…