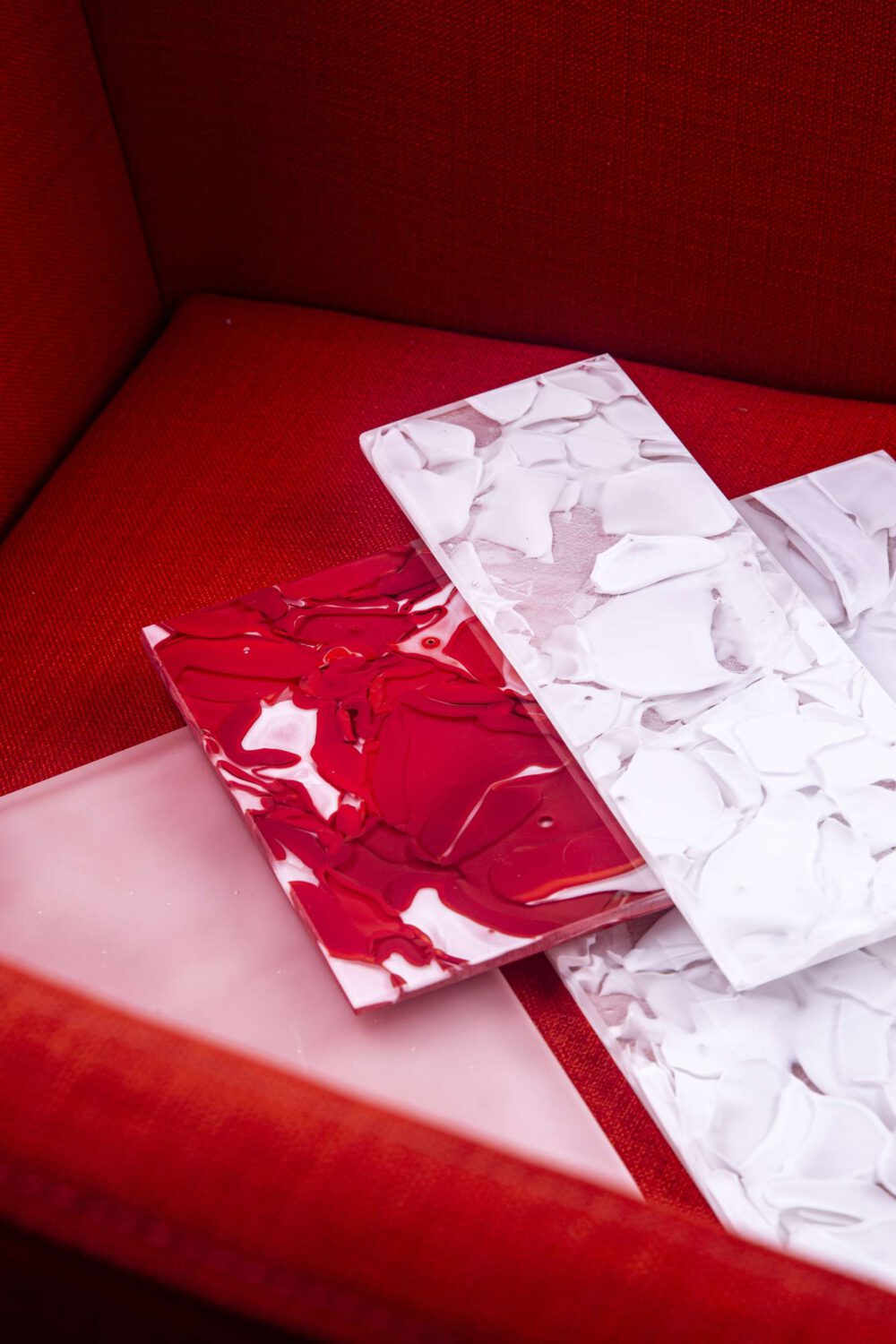 30.01.2020
INSIGHT PRODUCTION: BROKISGLASS
High-quality, sustainable production and high-end materials are at the heart of all our clients' businesses. In our INSIGHT PRODUCTION series, we take a look behind the scenes of our clients' production, showcase the hand-made nature of the products as well as the love and dedication that goes into them. Focus today, the Czech premium lighting brand Brokis.
Brokis' commitment to sustainability and innovation has led to the development of BROKISGLASS, a highly versatile material made from recycled glass shards that fall off during the production of the precious Brokis lamps.
The technology to produce the decorative large glass-crystalline panels of BROKISGLASS panels was developed in Janštejn Glassworks, at the same workshop where Brokis' lights are hand blown. Glass derivatives and shards from the initial mould are crushed to the required size and then reshaped through controlled thermal exposure into a compact and resilient material with exceptional properties, which place it firmly within the broader spectrum of comparable building materials such as stone, ceramic, and synthetics. Its applications are highly versatile, lending a distinctive character to furniture, lighting, interior accessories, as well as architecture.