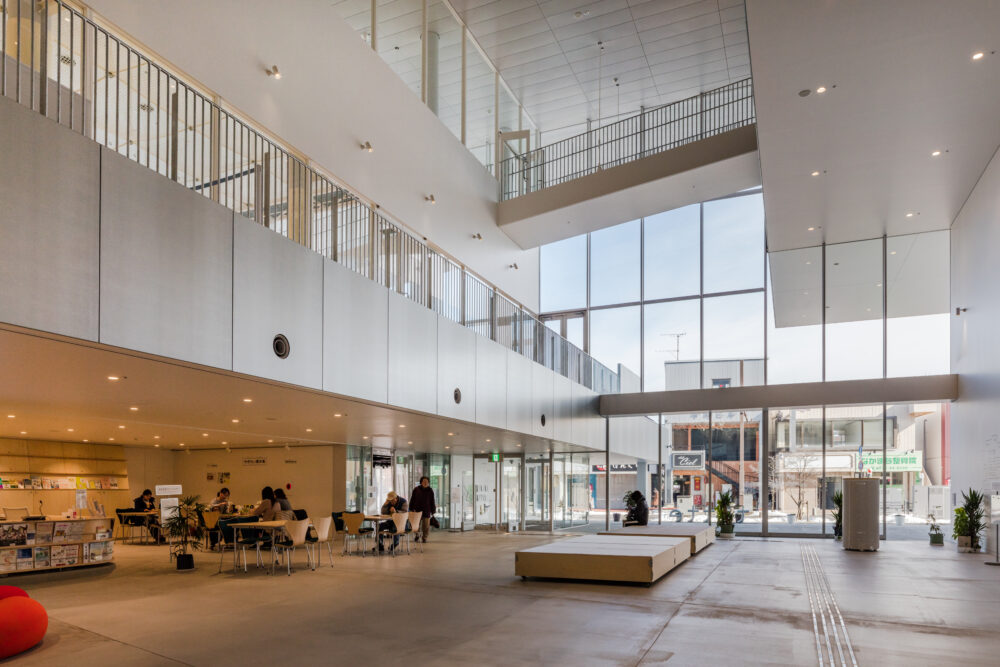 10.06.2021
UNEMORI ARCHITECTS COMPLETES SUKAGAWA COMMUNITY CENTER IN FUKUSHIMA
Japanese architecture firm UNEMORI ARCHITECTS has completed the Sukagawa Community Center in Fukushima, part of a community reconstruction project to revitalize the severely damaged city center after the Great Tōhoku Earthquake in eastern Japan in 2011.
Built in collaboration with architecture and engineering firm Ishimoto after a series of public workshops, UNEMORI ARCHITECTS' community center architecture features open floor drops, cantilevered ceilings, and an activity-based floor plan that transcends the building typology of a public community center to successfully connect the city and its people.
The interior structure of the Sukagawa Community Center is characterized by an open floor plan and offset floors, some of which appear to float freely within the building's void, creating a variety of open spaces and open views throughout the various floor ceilings.
The megastructure provides room for air conditioning and smoke evacuation routes in case of fire, and also serves as a sound-absorbing layer with sound-absorbing material inside. This protects the quiet gallery and library environment on the upper floors from the lively sounds coming from the lower floors.
The waiting area, café and event space on the second floor are connected to the outdoor area. The second floor houses childcare services such as a children's library and an open, two-story playground. The third floor houses the main library and a series of event spaces and indoor terraces that allow for both quiet work and socializing. The library extends to the fourth floor, where additional event spaces and an open community room are located. The museum is located on the fifth floor of the building.
UNEMORI ARCHITECTS have reinterpreted the building typology of a public community center with the Sukagawa Community Center. With the complex structural layout as well as the division of the building into activity-oriented areas, the architectural solution meets the need for a public forum while creating a lasting and multifaceted relationship between the city and its citizens.