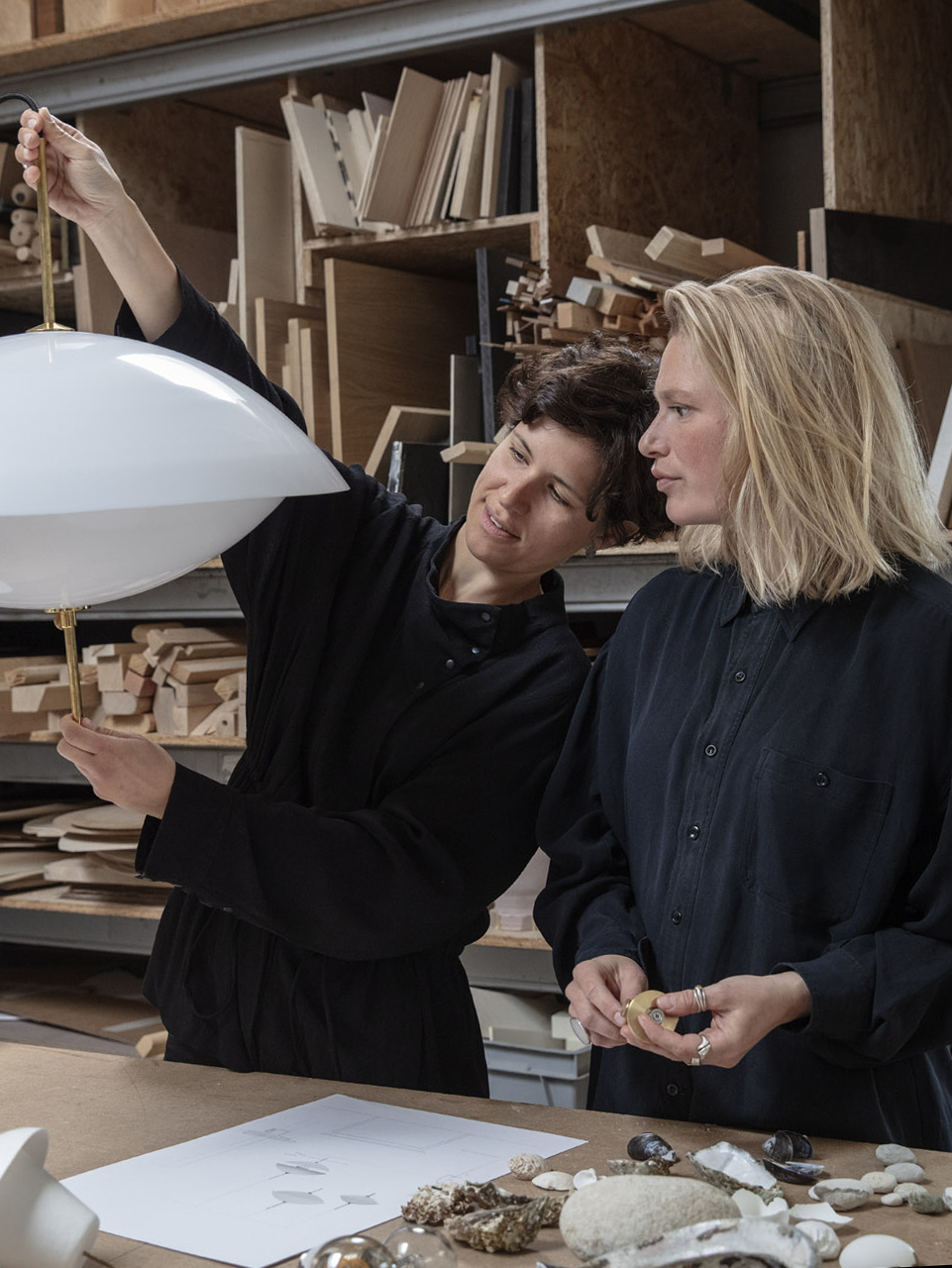 03.11.2021
Behind the scenes. The Clam pendant in the making
Fritz Hansen has launched the Clam, an opal glass pendant that is inspired by natural seashells. We have been allowed a look behind the scenes of 
the workshop of the Danish design duo Ahm & Lund to learn about the design and production process of this unique pendant. 
The two designers, Isabel Ahm and Signe Lund, have created a technically complex, yet visually balanced and elegant contemporary pendant light that can be opened or closed, revealing the inner light like a precious pearl. For the design to work properly, the two mouth blown glass shades must match perfectly, both in dimension and weight. With brass hardware and brass details the light further references antique gas lamps and thus combines traditional and highly skilled craftsmanship with contemporary design.
In 2019 the Clam pendant won first place in the lighting category in "Denmark's Next Classic", a televised national design competition.