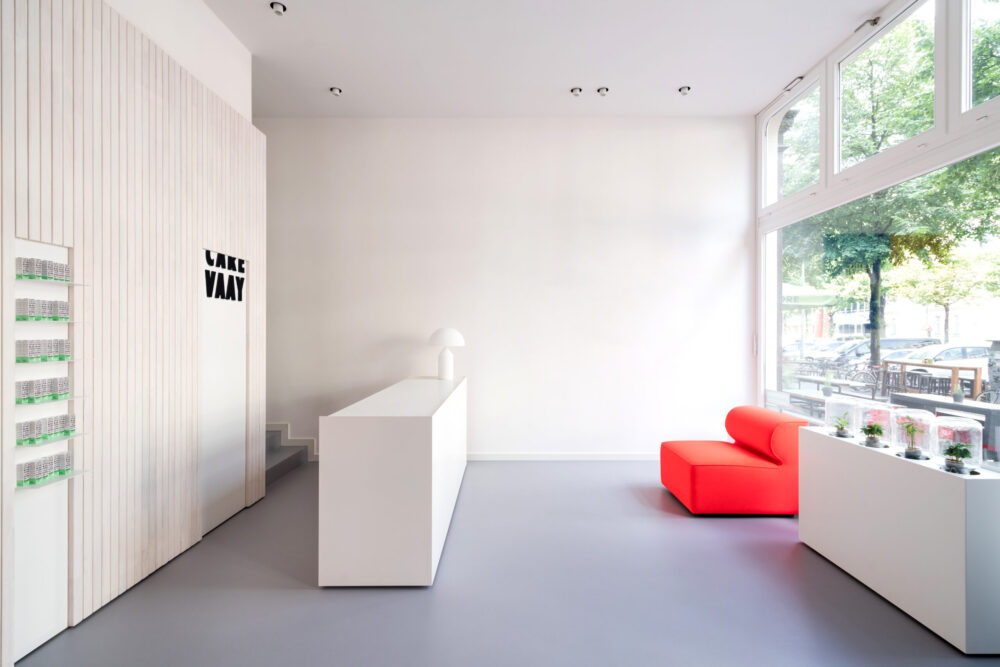 19.03.2021
BATEK ARCHITEKTEN COMPLETE VAAY FLAGSHIP STORE
BATEK ARCHITEKTEN have completed the VAAY flagship store in Berlin with a minimalist and typographically striking interior. With this interior design, the Berlin-based architecture office, known for its functional, consistently thought-through and future oriented spatial concepts of private and public interiors, proves once again its innovative approach to retail design.
BATEK ARCHITEKTEN's interior provides a minimal and functional framework for the brand experience with just a few, well-placed elements. The new, all-white interior design consciously takes a backseat to VAAY's graphically powerful corporate identity, providing a neutral background for the products in their trendy, colourful packaging.
BATEK ARCHITEKTEN clad two of the three walls in white-stained, slatted pine panelling. The three-metre long vertical slats are attached directly to the walls and cut out of them are ten slim shelving areas for product presentation in varying widths and heights. Another defining element of the shop fittings are the free-standing, custom-made furniture pieces.