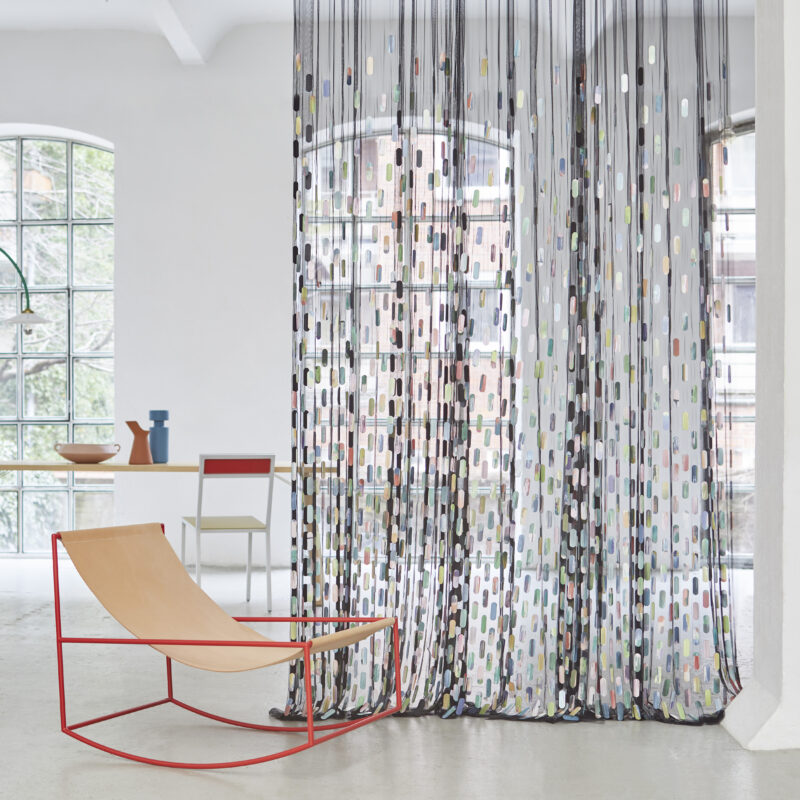 The Swiss family-owned company Création Baumann has been one of the world's leading textile manufacturers for more than 130 years. With the entire production process on site, high-quality and sustainable materials, timeless design and the demand for high-quality production determine the textile collections. Brand. Kiosk is responsible for Création Baumann's press relations in Germany, Austria and Switzerland.
Press, image and interview requests: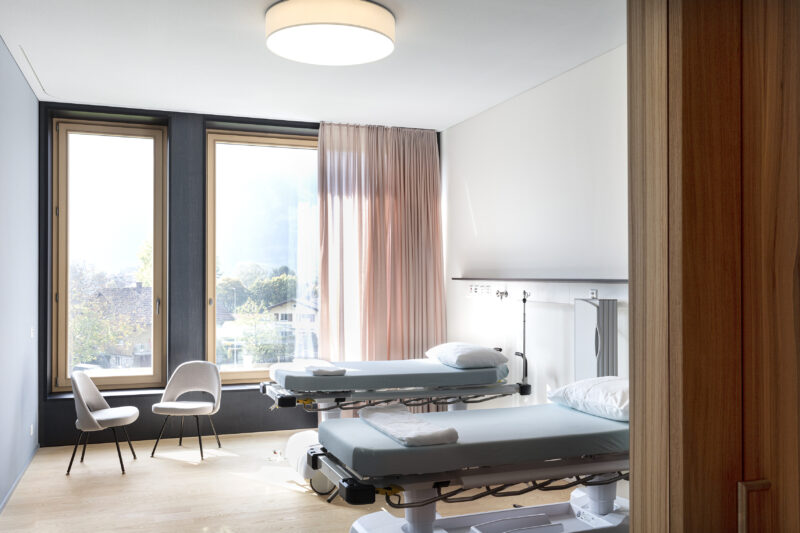 26.07.2023
healthcare: CRÉATION BAUMANN FURNISHES URI CANTONAL HOSPITAL
Aesthetic and highly functional fabrics by the Swiss textile specialist Création Baumann provide a harmonious interior concept in the new cantonal hospital in Uri in central Switzerland and underline Création Baumann's passion for high-quality textile solutions as well as the technological expertise and design standards for which the family-run company stands. The project underlines the growing importance of textiles in the healthcare sector, to which Création Baumann is now responding with a special HEALTH CARE collection.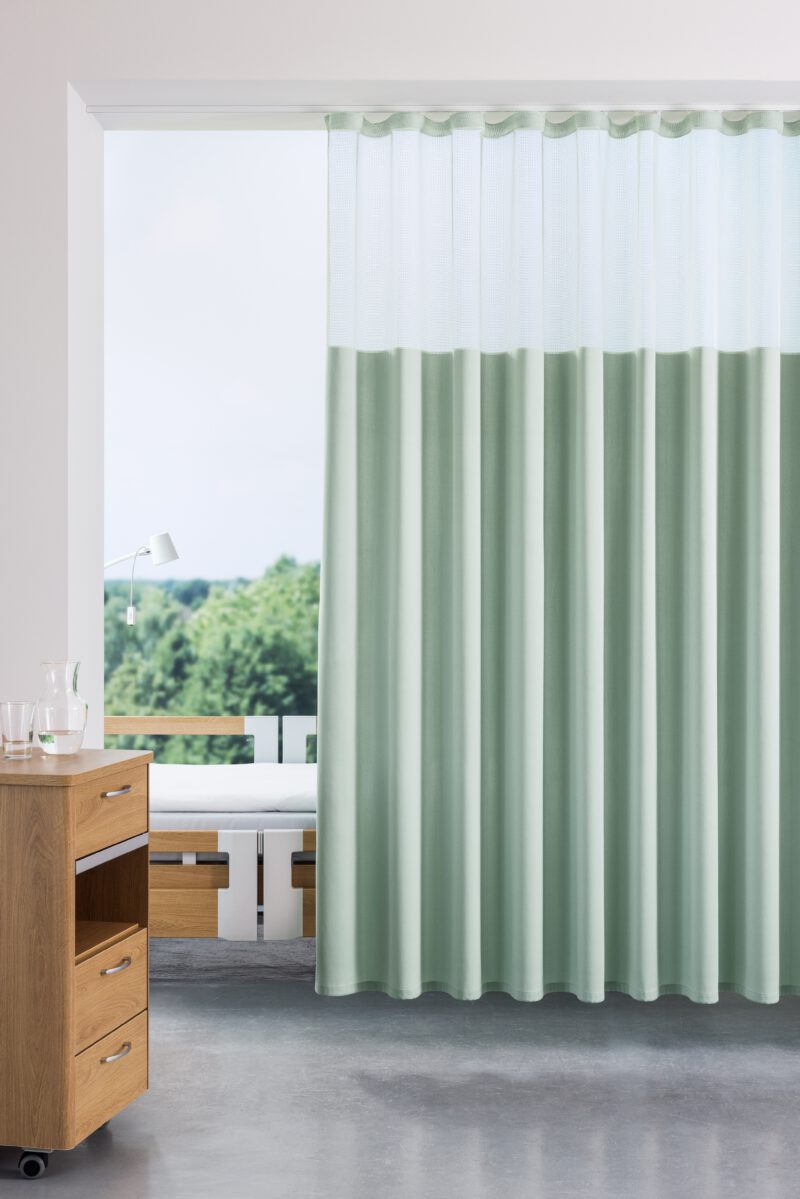 11.07.2023
CRÉATION BAUMANN PRESENTS INNOVATIVE HEALTH CARE COLLECTION
The Swiss textile specialist Création Baumann has developed an innovative collection of aesthetic and highly functional textiles that meet the highest demands in terms of functionality, hygiene, durability and design in the health care sector. The collection, which was developed in close cooperation with architects and experts, underlines Création Baumann's passion for high-quality textile solutions and is an example of the innovative strength with which the forward-looking company continues to drive the textile industry forward. One of the highlights of the collection is the innovative ZONA partition curtain fabric, which combines two densities in just one material.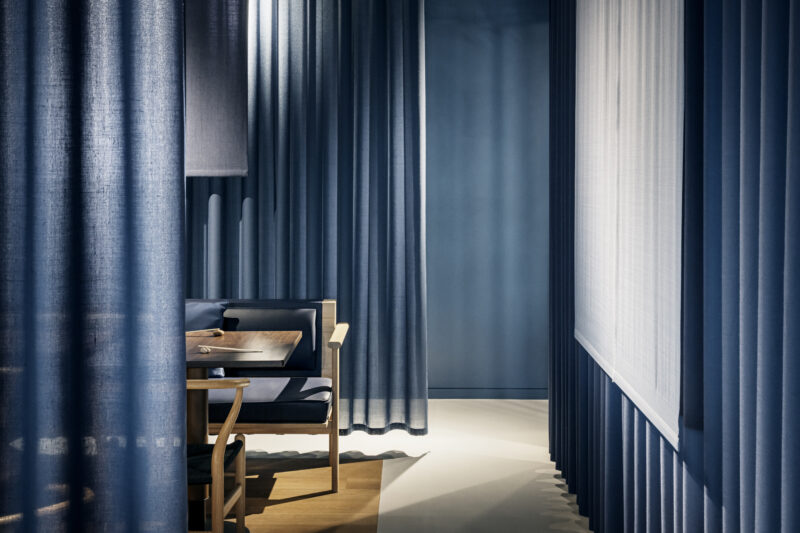 11.05.2023
INTO THE FUTURE WITH A NEW CORPORATE DESIGN: CRÉATION BAUMANN PRESENTS BRAND RELAUNCH
With a brand relaunch, the Swiss textile specialist Création Baumann continues its pioneering role. Since 1886, the brand has been developing and producing high-quality textile solutions in its own factory in Langenthal. In the process, the family-run company, now in its fourth generation, has constantly evolved in terms of aesthetics, technology, quality and sustainability. For managing director Philippe Baumann, it was now time to ensure that the ongoing development of the portfolio was also reflected in the brand's appearance by means of a careful and contemporary adaptation of the corporate identity. The relaunch is also intended to further establish the brand among a progressive target group of architects and planners.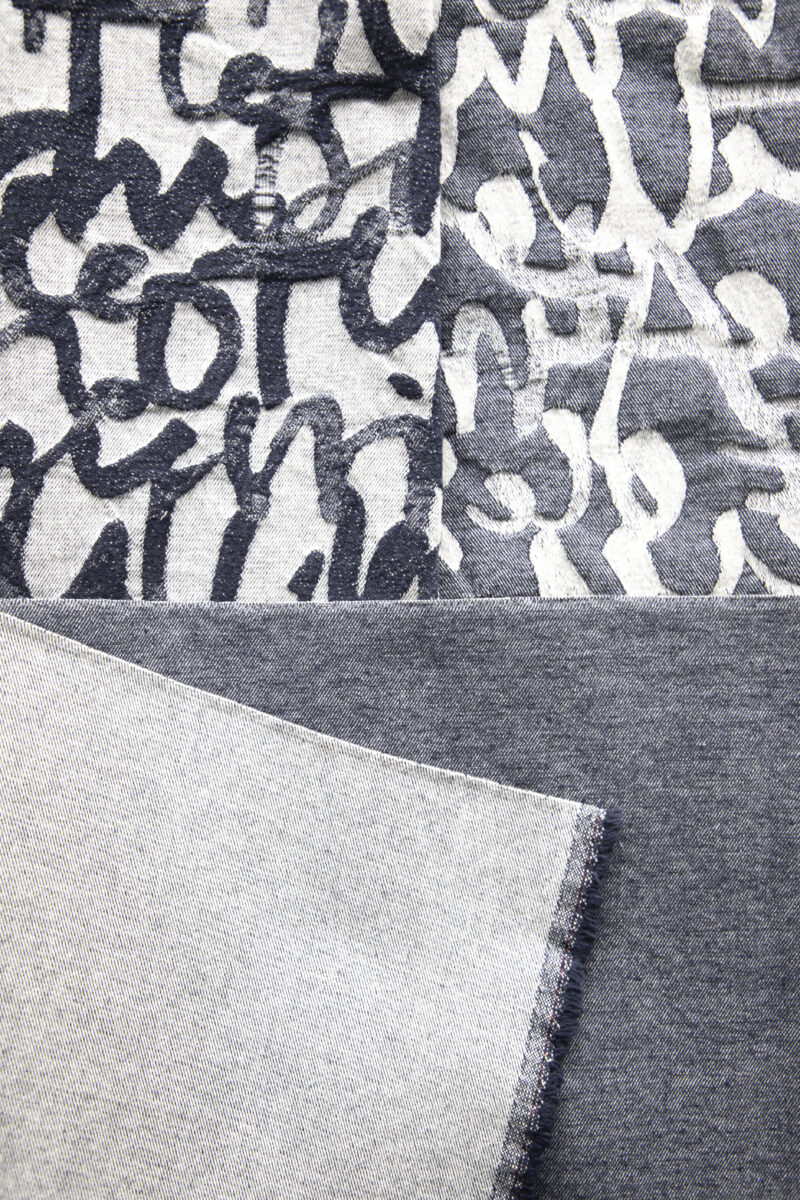 31.03.2023
DENIM AND WRITING: CRÉATION BAUMANN PRESENTS NEW COLLECTION FOREVER YOUNG
The Swiss textile specialist Création Baumann has designed a high-contrast and expressive textile collection for the private home that playfully incorporates the themes of denim and graffiti writing. With FOREVER YOUNG, the brand demonstrates its aesthetic expertise with an exciting collection of high-quality textiles that takes up motifs from youth culture with a wink. The fabrics feature a sophisticated, coordinated colour palette that sets unusual colour accents while also promising light freshness with natural colours and structures.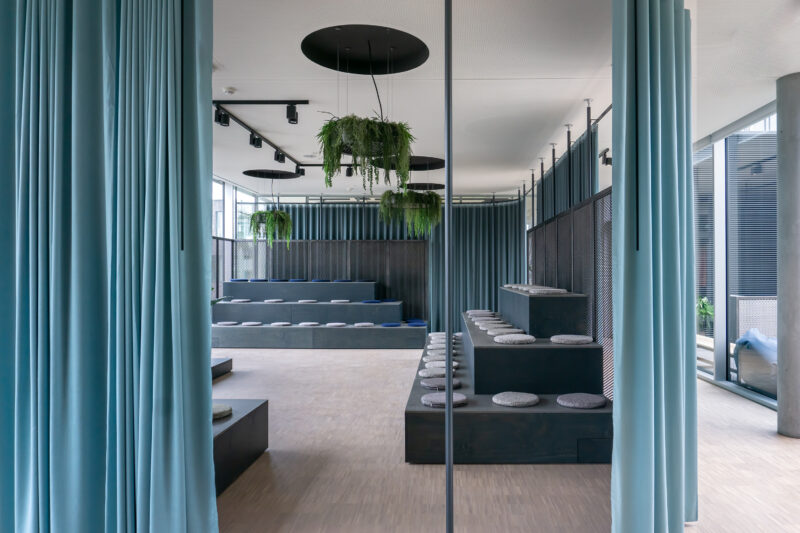 01.05.2022
NEW HIGHLY EFFICIENT ACOUSTIC SOLUTIONS FROM CRÉATION BAUMANN
With the two new top absorbers SONIC PLUS and SONIC MELT, Création Baumann is further expanding its pioneering role. The functional and aesthetic acoustic textiles are highly absorbent solutions that allow open floor plans to be flexibly zoned. This is the textile specialist's response to modern, hybrid room concepts that place special demands on the acoustic room atmosphere.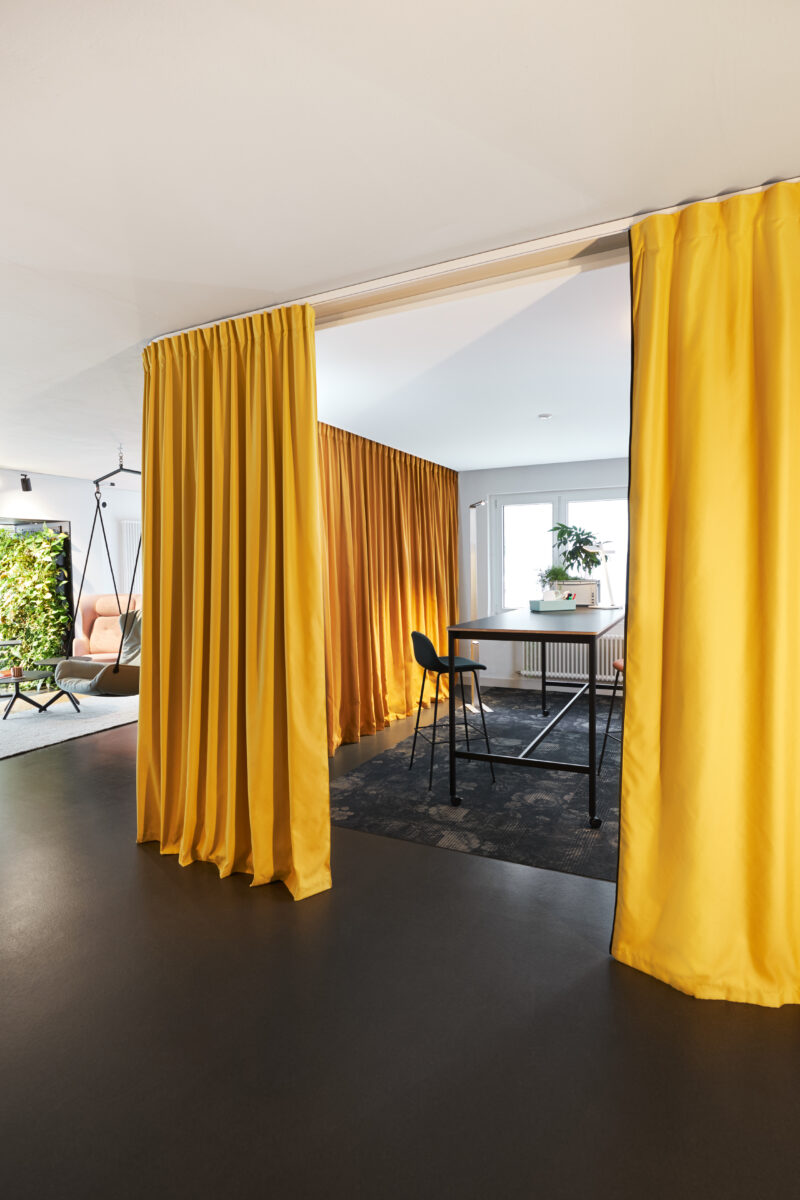 18.10.2021
CRÉATION BAUMANN DEVELOPS NOVEL NOISEBLOCKER TECHNOLOGY FOR EFFICIENT SOUND INSULATION
Création Baumann presents the highly functional ACOUSTIC DIVIDER VARIO system with the novel NOISEBLOCKER technology for acoustically flexible room partitioning. For the ACOUSTIC DIVIDER VARIO with NOISEBLOCKER, Création Baumann uses a self-developed core made of synthetic rubber as a sound-absorbing membrane. Uniquely, the ACOUSTIC DIVIDER VARIO with NOISEBLOCKER achieves a reduction of 23 dB with only one inner layer and thus meets the requirements for highly effective sound insulation.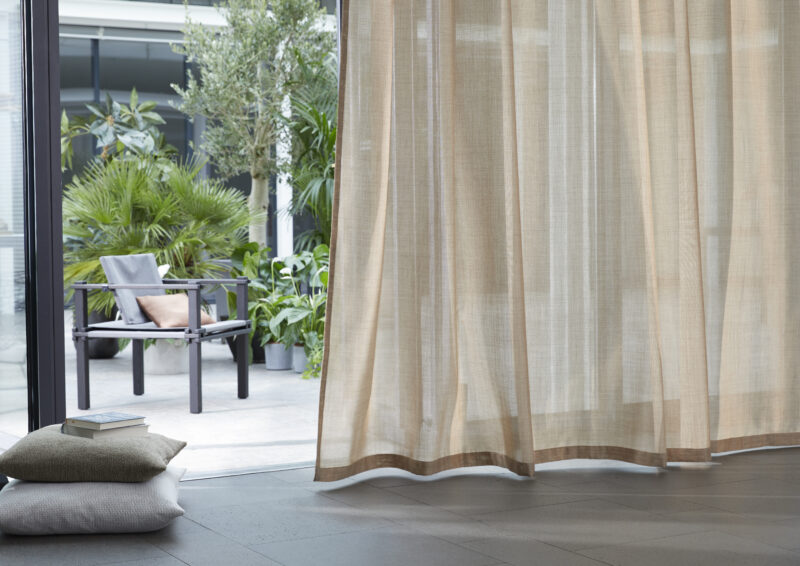 01.10.2021
UNCOMPLICATED AND CONTEMPORARY: CRÉATION BAUMANN PRESENTS INSIDE/OUTSIDE, A NEW TEXTILE COLLECTION FOR INTERIORS AND EXTERIORS
Swiss textile specialist Création Baumann has designed a light and natural textile collection for private interiors and exteriors, inspired by uncomplicated living and the contrast between untamed nature and clear, functional architecture. With INSIDE/OUTSIDE, Création Baumann presents a haptic collection of high-quality textiles that includes seven fabrics with a special structure in subtle sand colours or in clear pastel shades as well as abstract, floral fabrics. Some of the textiles are hard-wearing as well as lightfast and can be used on the terrace, in the garden as well as indoors. With the new easy-care collection, Création Baumann presents fabrics for the aesthetic and homely textile design of interior and exterior spaces.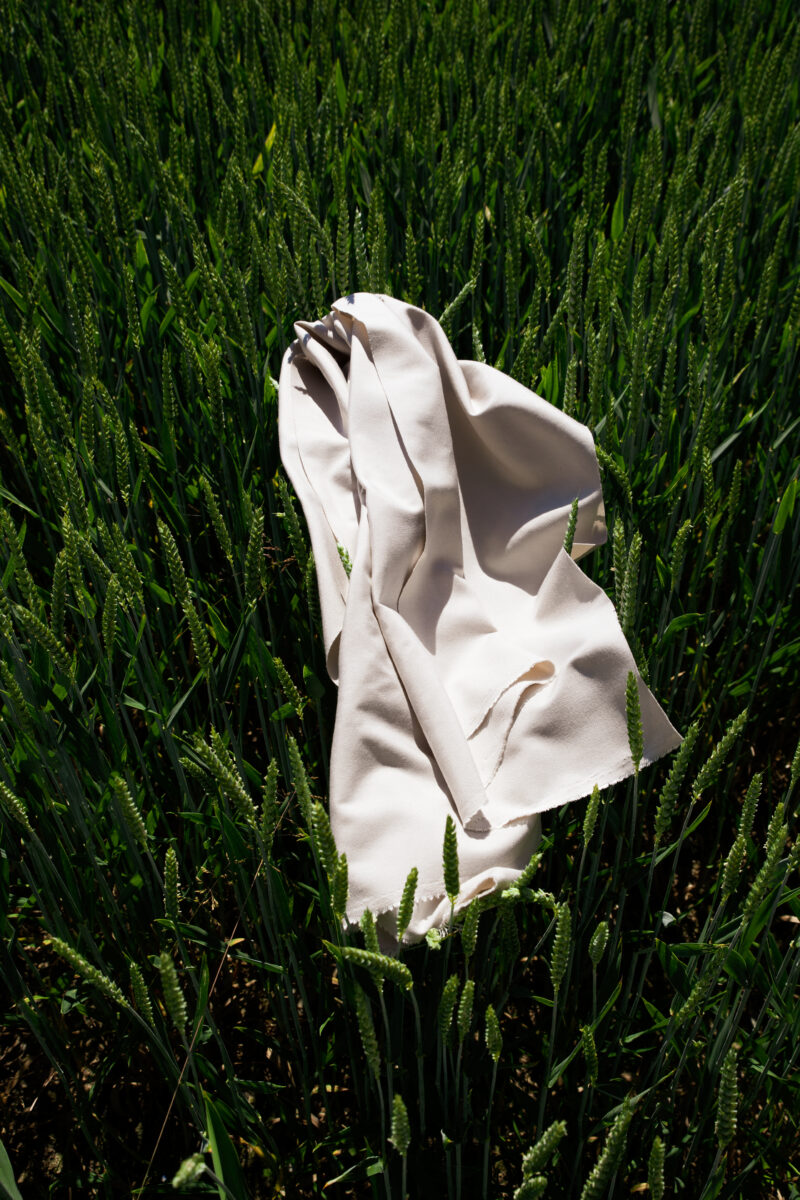 15.08.2021
SUSTAINABLE AND RECYCLABLE: CRÉATION BAUMANN PRESENTS UMBRIA ECO
The Swiss textile company Création Baumann focuses on the recyclability and sustainability of its products and presents the fabric UMBRIA ECO, which is made of 100% recycled polyester of the fibre "Trevira CS eco". Like the classic UMBRIA, UMBRIA ECO also impresses with its quality, a timeless look and versatile uses as a curtain, upholstery or acoustic fabric. As part of its sustainability strategy, Création Baumann is following the vision of a circular economy with the launch of UMBRIA ECO, thus making a further contribution to the company's sustainable product development and production.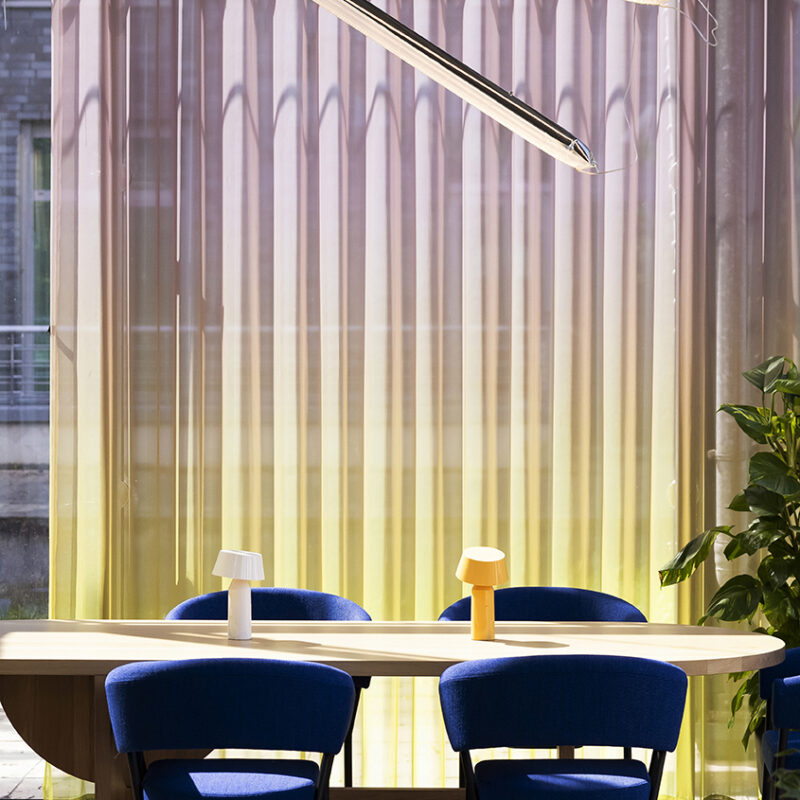 01.08.2023
STUDIO BESAU MARGUERRE BASES THE INTERIOR CONCEPT OF THE DESIGN POST ON THE TEXTILES OF CRÉATION BAUMANN
The multidisciplinary Hamburg studio Besau-Marguerre has developed the eclectic interior concept for the patio of the Design Post in Cologne on the basis of the unusual textiles UMBRIA TINTO and VOILE TINTO by the Swiss textile specialist Création Baumann. The patio with café and lounge area, which connects the spacious terrace and the adjoining interior area in the Design Post, is intended to serve as a place for informal meetings, as a flexible working environment or for events, and will be furnished with changing objects by current exhibitors.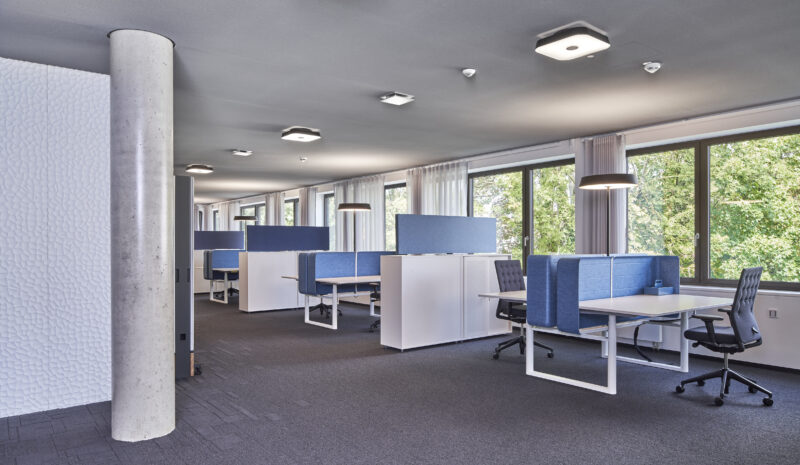 01.07.2021
CRÉATION BAUMANN INTEGRATES ACOUSTICPEARLS GMBH
The Swiss textile manufacturer Création Baumann is integrating acousticpearls GmbH into its company, thereby expanding its range of acoustic solutions for interiors to include modular, highly effective acoustic panels. Already part of Création Baumann since January 2016, the Swiss textile company is now bringing the two brands together and thus once again underpinning its acoustic expertise on the market. With the merger, the company is fully embedding all activities of acousticpearls GmbH in the existing structures of Création Baumann in Switzerland and Germany.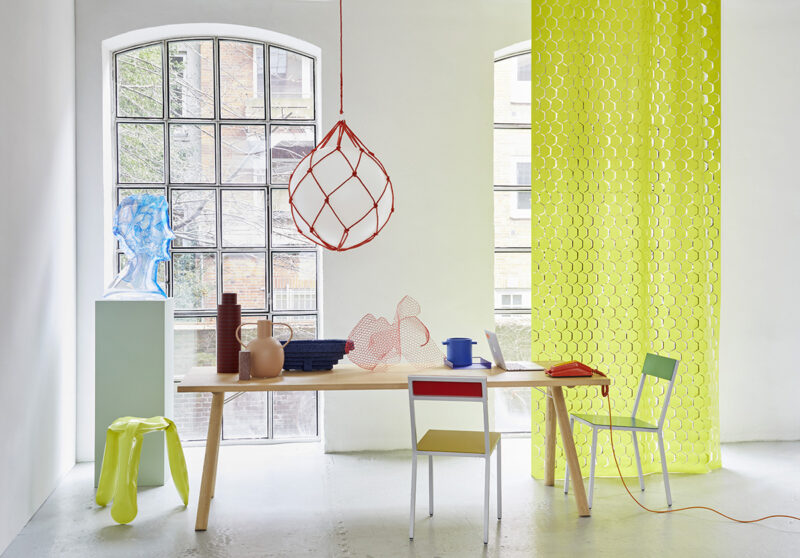 10.05.2021
CRÉATION BAUMANN PRESENTS JOY OF LIFE
With JOY OF LIFE, the Swiss textile specialist Création Baumann presents a special collection of contemporary textiles. The high-contrast collection contains eleven unique products and includes natural, delicate fabrics with a special feel as well as classic plain fabrics that stand in tension with expressive designs that use mirror foils, sequins and embroidery to make noble statements in the room.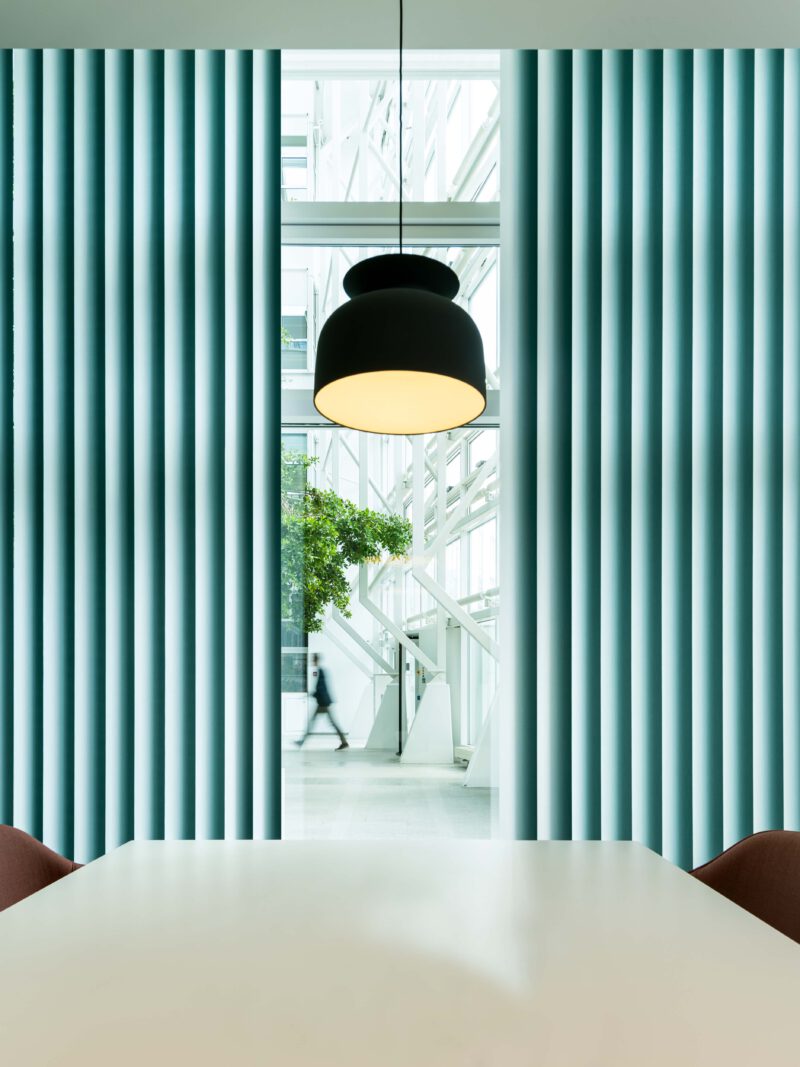 29.03.2021
CRÉATION BAUMANN ADDS NEW VERTICAL BLINDS TO THE SYSTEMS RANGE
The Swiss textile manufacturer Création Baumann is expanding its SYSTEMS interior shading range with new functional and high-quality vertical lamella and roller blind fabrics. The new products can be used in offices and private rooms and meet a wide range of requirements with both homely and technical designs. The additions to the product range extend from innovative glare and heat protection to artistic contemporary digital prints, fine laser cuts and delicate jacquard fabrics for roller blinds. The focus is on the multiple use of the high-quality and durable materials for different product groups.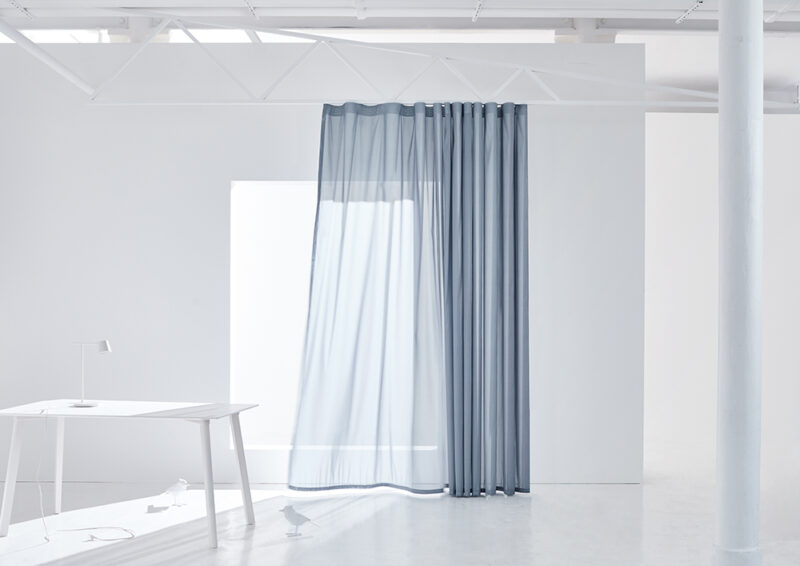 18.01.2021
CRÉATION BAUMANN PRESENTS GLARE & HEAT
With GLARE & HEAT, the Swiss textile manufacturer Création Baumann presents the further development of its successful collection of functional and high-quality textiles for glare and heat protection for the office, once again demonstrating its expertise in this field. With exciting new products and proven classics, the innovative collection offers ideal light and energy transmission without glare. At the same time, the highly functional fabrics reduce heat radiation and thus contribute to an improved indoor climate and well-being at the workplace. The new GLARE & HEAT collection comprises 15 products and over 90 colours. The innovative highlight is the two-sided curtain "Face" with double-sided fabric. The more homely fabric "Cloud" as well as new widths for existing products complete the collection.