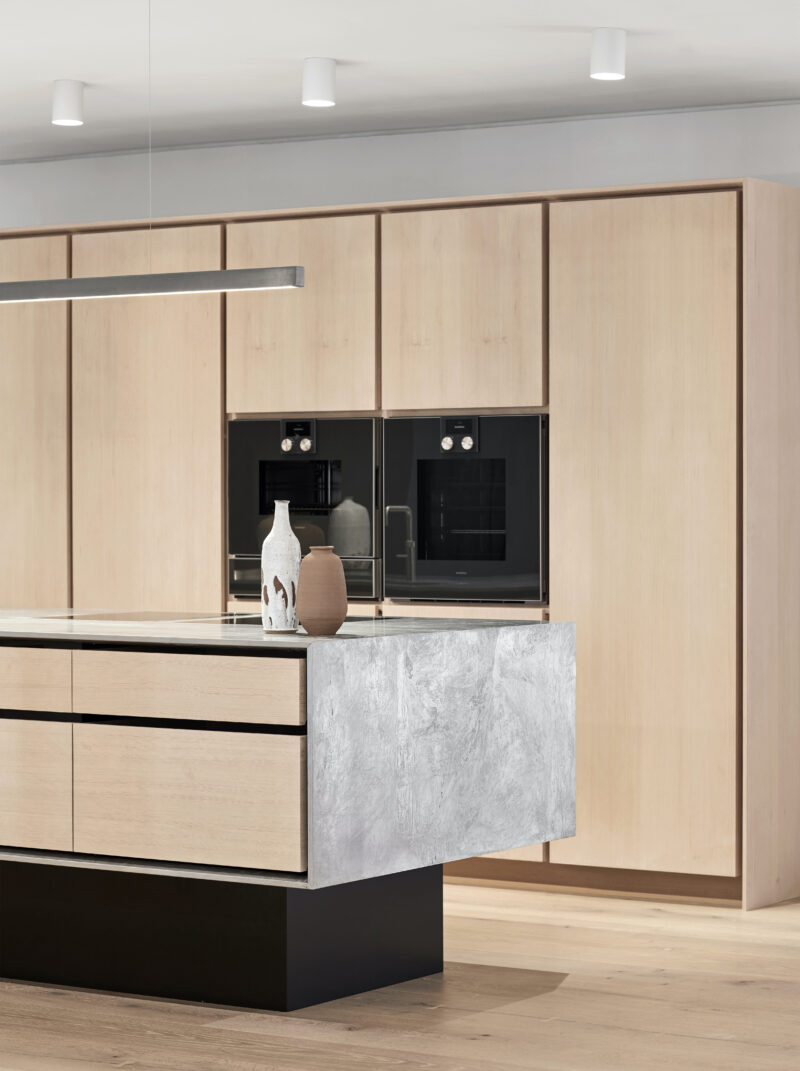 Garde Hvalsøe stands for a passion for carpentry and craftsmanship, handmade quality, durable materials and timeless Danish design. As a modern brand, the Danish wood manufacturer designs and manufactures custom interior solutions, such as kitchens, cabinets and fixtures, that meet the highest standards of functionality, material quality and craftsmanship. For Garde Hvalsøe, Brand. Kiosk is responsible for PR and media relations in the DACH region.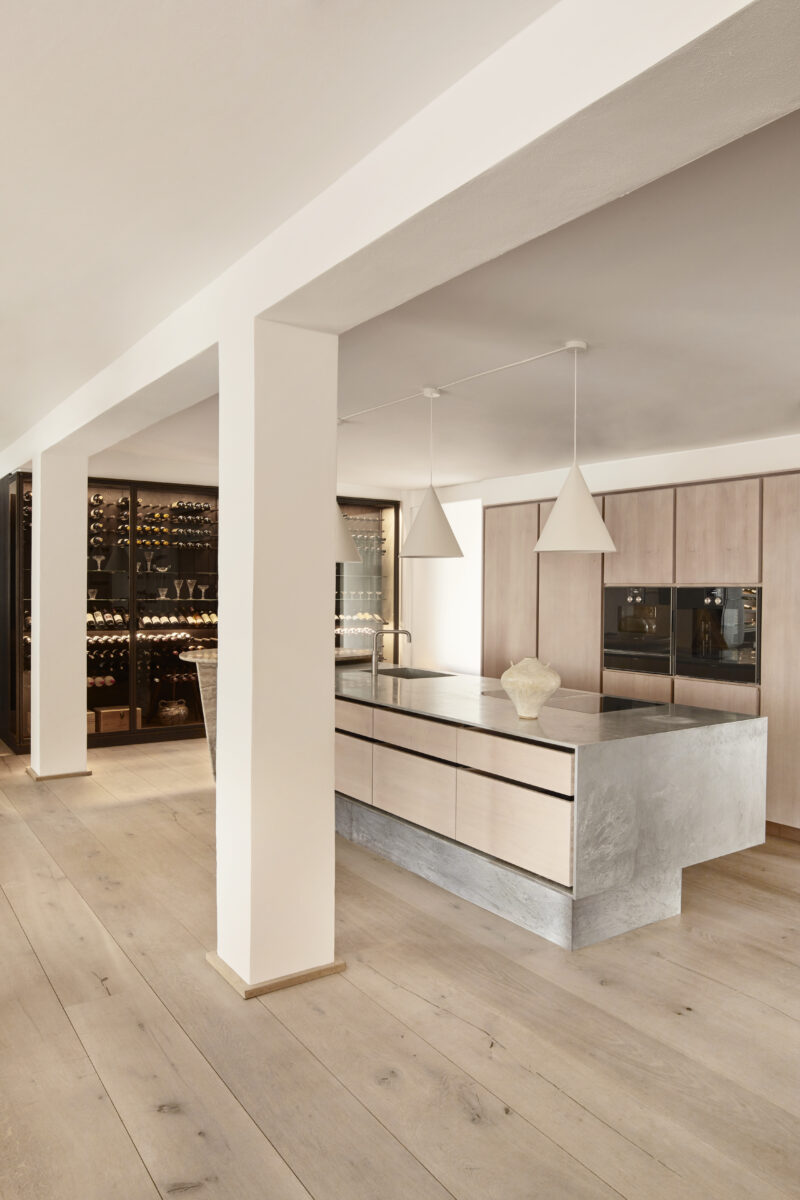 10.07.2023
Garde Hvalsøe presents new showroom in the centre of Copenhagen
The Danish design brand Garde Hvalsøe, known for its customised interior design solutions, presents its newly designed showroom in the centre of Copenhagen, where the new PILASTER shelving system, an exclusive wine rack and new materials are presented for the first time. The Copenhagen-based architecture and design firm Bunn Studio is responsible for the redesign of the 400m2 space.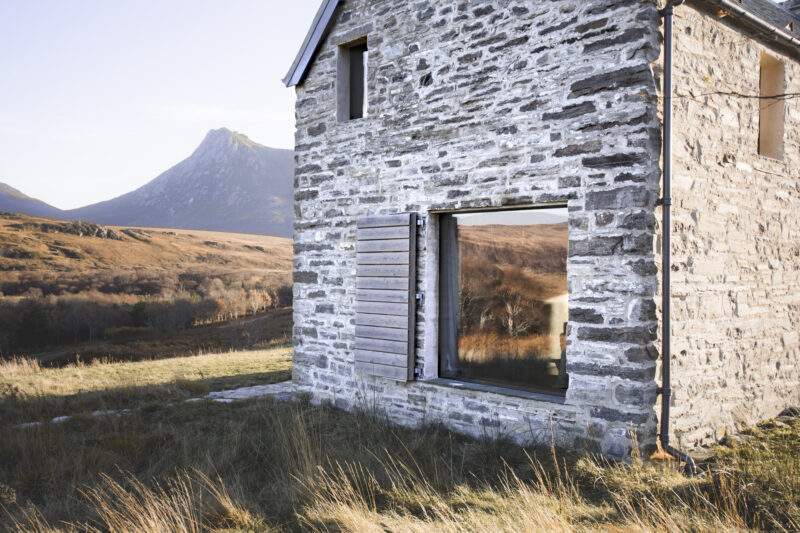 25.03.2023
SLOW LIVING IN THE SCOTTISH HIGHLANDS: GARDE HVALSØE DESIGNS BESPOKE FIXTURES FOR KYLE HOUSE HOLIDAY HOME
On a gentle hill in the midst of Scotland's rugged nature lies the luxurious holiday home Kyle House. As part of Kyle House's extensive renovation, Danish design brand Garde Hvalsøe not only designed the custom kitchen, but also a bathroom unit. In the contrast between the sparse exterior and the homely interior, Garde Hvalsøe's core competencies are perfectly displayed: timeless Danish design of the highest quality that adapts to the spatial and contextual circumstances of each project.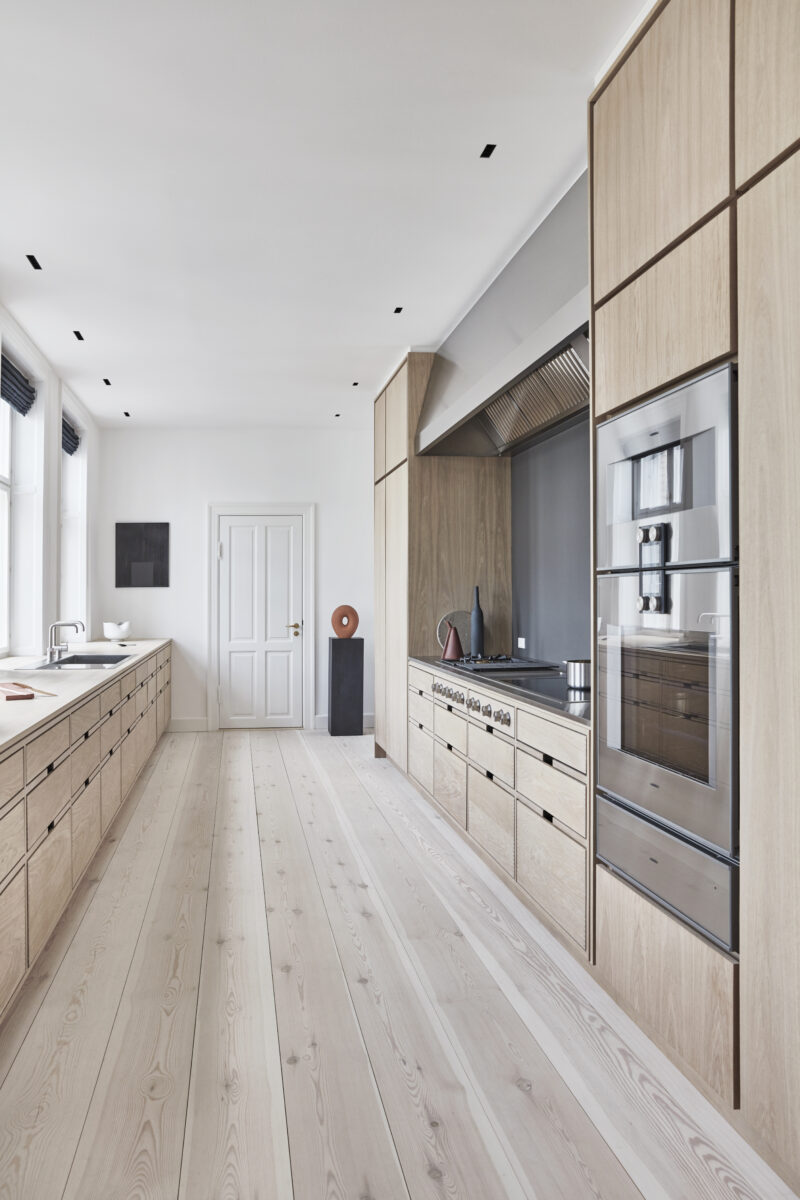 01.12.2022
THE ELEGANT FREDERIKSSTADEN APARTEMENT IN COPENHAGEN
As part of an extensive renovation, the Frederiksstaden apartment has been fitted with custom-made designs by Danish design brand Garde Hvalsøe in the kitchen, bedroom and living room. The many historic details of the heritage-protected flat from the 1750s are perfectly complemented by Garde Hvalsøe's custom-made and high-quality finished designs, which bridge the gap between Copenhagen's urban and architectural history and modern Danish design.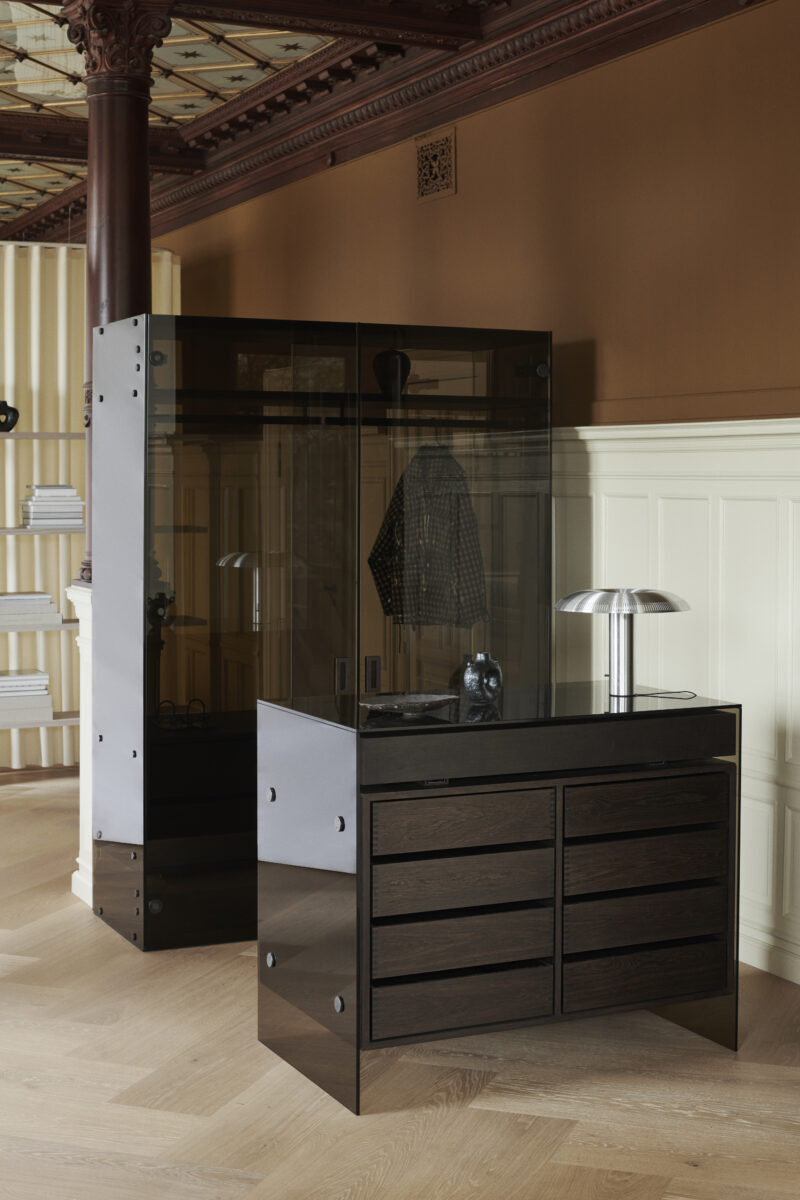 01.10.2022
GARDE HVALSØE PRESENTS NEW PRODUCT RANGE IN NEWLY DESIGNED SHOWROOM IN AARHUS
The Danish design brand Garde Hvalsøe, known for its outstanding craftsmanship and uncompromising quality, introduces a new product range. The new modular furniture system, consisting of a wardrobe, bed and table, complements Garde Hvalsøe's traditional kitchen system. The new products are on display in the brand's showroom in Aarhus, Denmark, which has recently been redesigned by design studio Bunn Studio.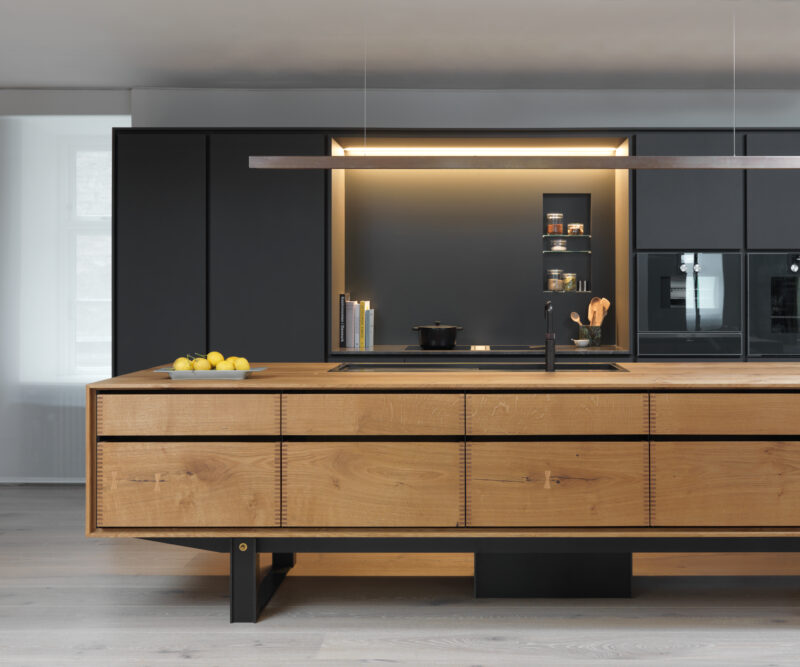 25.07.2022
About Garde Hvalsøe
Garde Hvalsøe's bespoke kitchens, cabinets, furniture and fixtures are characterised by the exquisite quality of the materials chosen and the straightforward design, which showcase the precise craftsmanship and attention to detail.