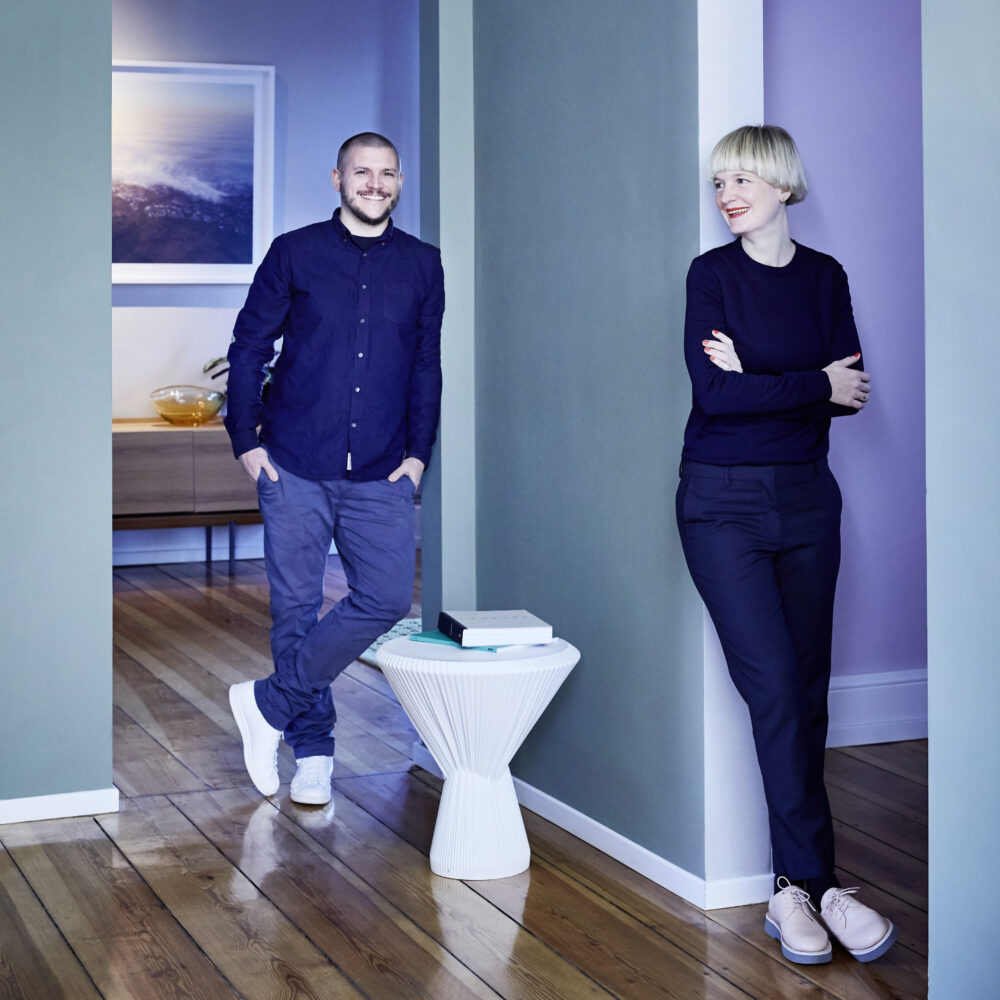 Eva Marguerre and Marcel Besau are the minds behind the young Hamburg-based design office. The studio has specialised on product design, interior design and visual communication, having already made a name for itself with their distinct experimental use of materials and colours. Brand. Kiosk manages the design office's media relations and communicated their spectacular interior concept for the Elbphilharmonie in Hamburg.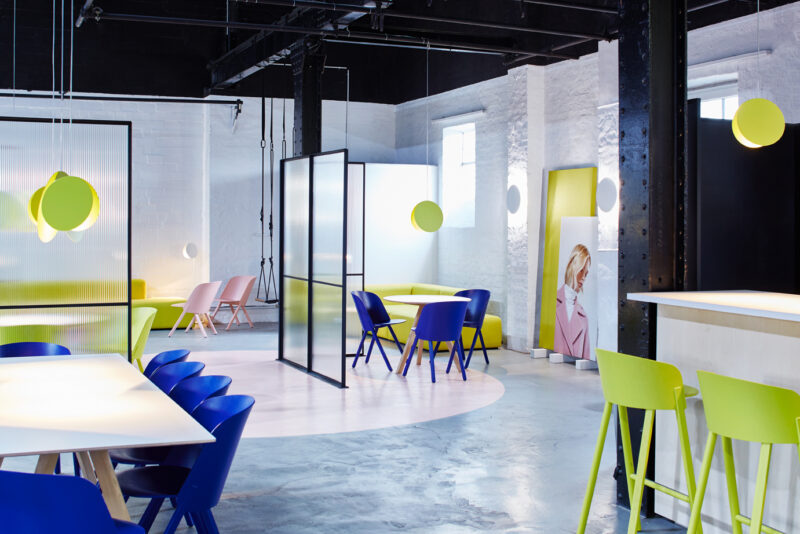 30.11.2017
STUDIO BESAU-MARGUERRE DESIGNS ABOUT YOU INTERIOR
For the young online fashion label ABOUT YOU, the design-duo Studio Besau-Marguerre transformed an old industrial building in Hamburg into a vibrant and inspiring photo studio for the brand. The interior concept and furnishing for the in-house photo studio ABOUT SHOTS, reflects the assets of the aspiring fashion brand whilst utilizing the architectural characteristics of the old industri- al factory. The interior further convinces with a dynamic, collage-like mix of striking colours, textures and forms.
Download press release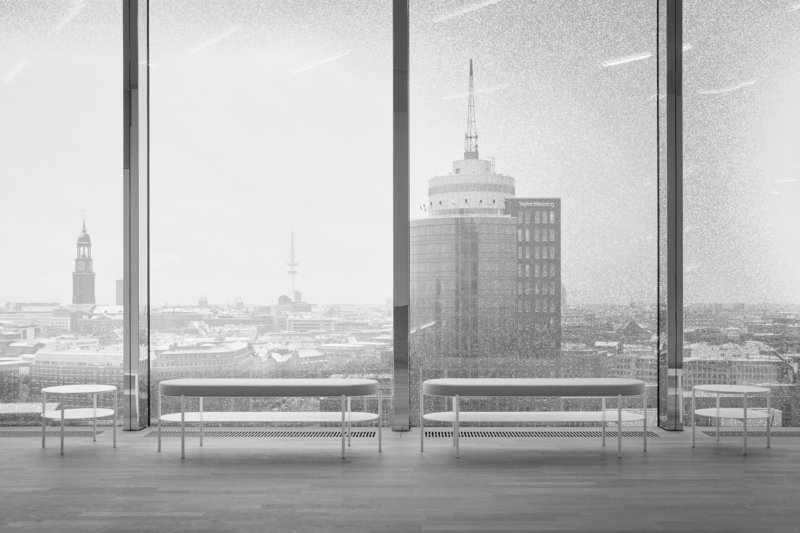 16.11.2016
FURNISHING FOR HAMBURG'S ELBPHILHARMONIE COMPLETED
The furnishing of Hamburg's new concert hall Elbphilharmonie has been completed. Daniel Schöning whose architecture office WRS ARCHITEKTEN & STADTPLANER GMBH was commissioned with the interior concept and furnishing in January 2015, engaged the Hamburg-based design office Studio Besau-Marguerre to support him in this task. Together, the interdisciplinary team realised the interior concept and furnishing for the spectacular concert hall in Hamburg and designed a range of furniture specifically for this project.
Download press release