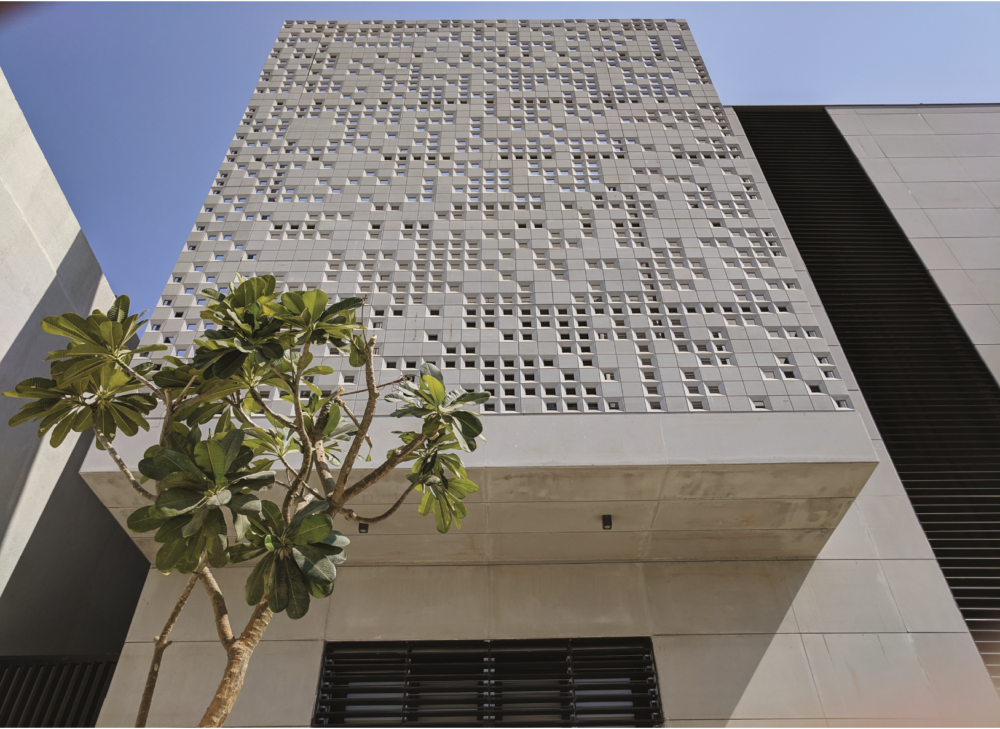 Studio Urban Form + Objects is an architecture and object design studio, founded by Prachi Parekh Vora and Vineet J. Vora and located in Mumbai, India. Their architectural projects offer a powerful combination of innovative techniques and traditional Indian handcraft. Sensitive to the climate and the ancient Vastu disciplines of building, they deliver bright and contemporary aesthetics with regional, handmade materials. Studio UF+O creates unique spaces, reflecting the identity and richness of each region they work in. Brand. Kiosk is responsible for the studio's international press relations.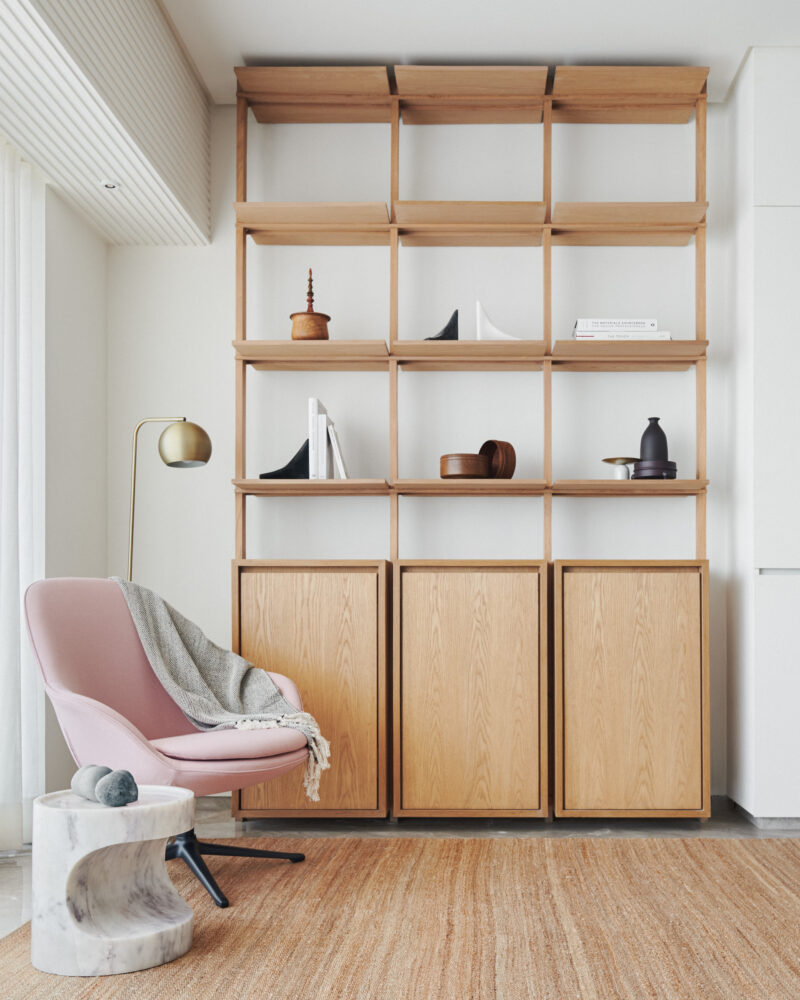 15.05.2023
Studio UF+O stellen Oak Home fertig
In einem Vorort von Mumbai hat das Architektur- und Objektdesignstudio STUDIO UF+O Oak Home, ein Apartment für eine vierköpfige Familie, fertiggestellt. Der Name des Projekts verrät bereits das Kernmaterial  des Interieurs — Eichenholz. In der schnelllebigen Stadt Mumbai ist es dem Studio gelungen, mit einer gedämpften Farbpalette, die die Essenz der Eiche und des weißen Marmors hervorhebt, einen Raum der Ruhe zu schaffen.
Wie für die Arbeit von STUDIO UF+O charakteristisch, werden alle Einrichtungsgegenstände von Oak Home vor Ort mit regionalen Materialien und lokalen Handwerkern hergestellt – von Böden, Rahmen und Verkleidungen bis hin zu Tischen, Stühlen und sogar Dekorationsartikeln. Die elegante Ausführung der Schilder beweist die Fähigkeit der Architekten, regionale Materialien und Handwerkskunst in eine innovative Form zu bringen.
Download press release